Although I do love my luxury products, this week I've been obsessed with two of my latest purchases from high street. The thing is that I did not even plan to get those, but saw them, liked the shades and had to pick them up.
My newest lip love is Bourjois Color Boost Glossy Finish Lipstick in 06 Plum Russian.
Such a gorgeous shade and finish, it looks very glossy and beautiful on; feels light and moisturizing. On the photo below  I am wearing it very lightly, you can get a  much more intense shade, which I love for evenings.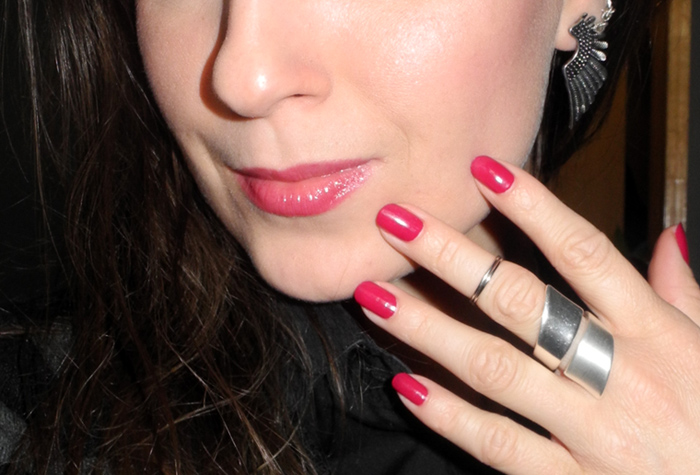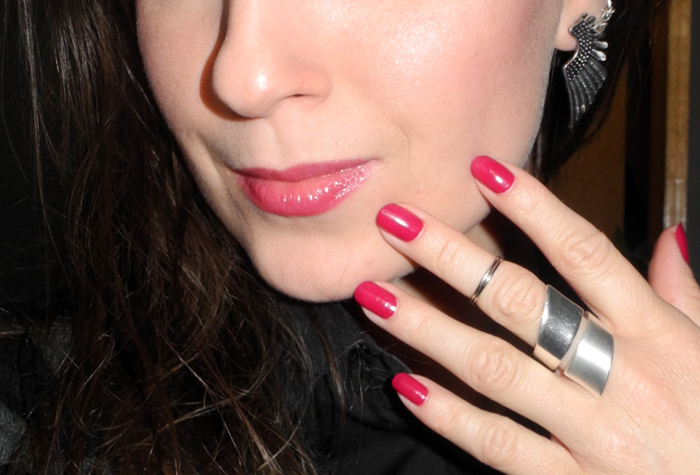 As for the nail polish, I am a huge fan of Rimmel's lines, all the varnishes that I have from the brand are very much loved. Rimmel Salon Pro Lycra  in 402 Urban Purple is a gorgeous shade, although it's not purple at all. Not that I don't have similar shades, but couldn't resists getting this one.
It's the third days in a row that I've been wearing this combo, can you tell that I am a fan? I even wore it for an evening out for my parent's wedding anniversary, so that says a lot.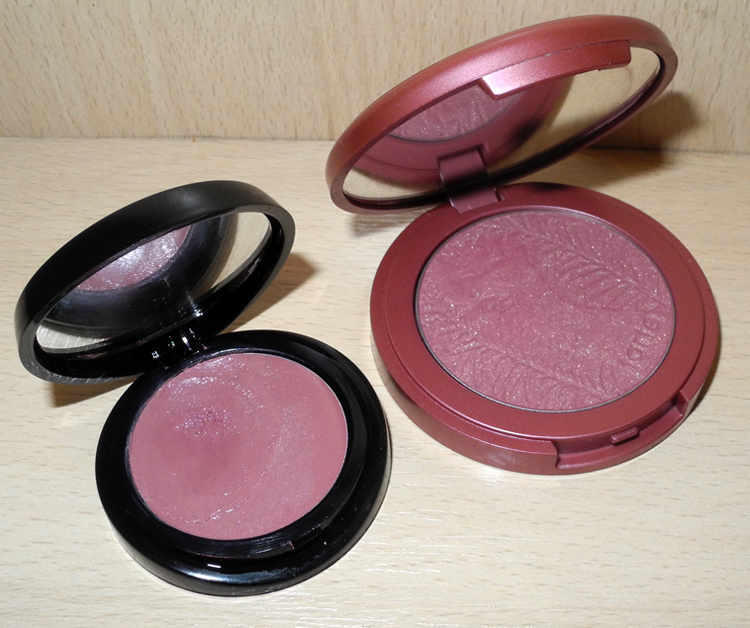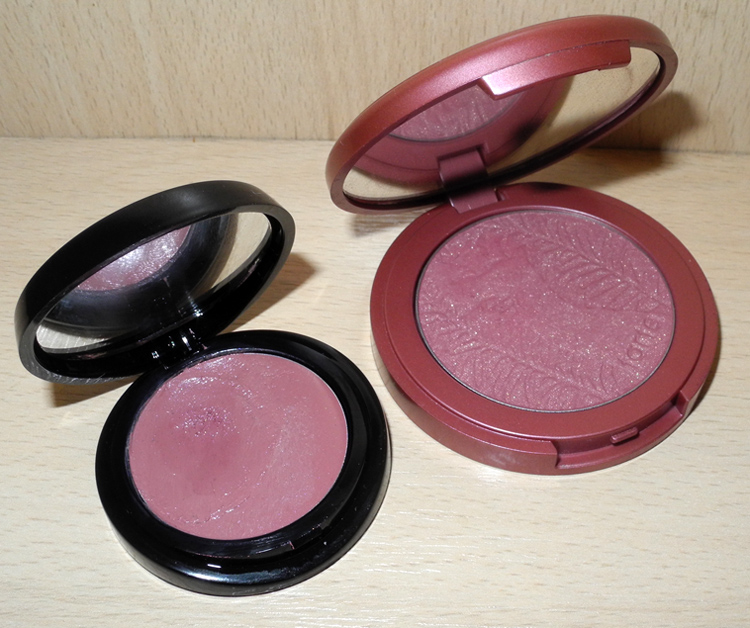 By the way, on the cheeks I am wearing these two blushes, if you are wondering.