I really love Revlon lip products, and finally got around posting about their ColorBurst Balm Stain. I wanted  010 Chérie since I first saw the promo photo of it and, finally, got it this December. And, here is  a review, at last…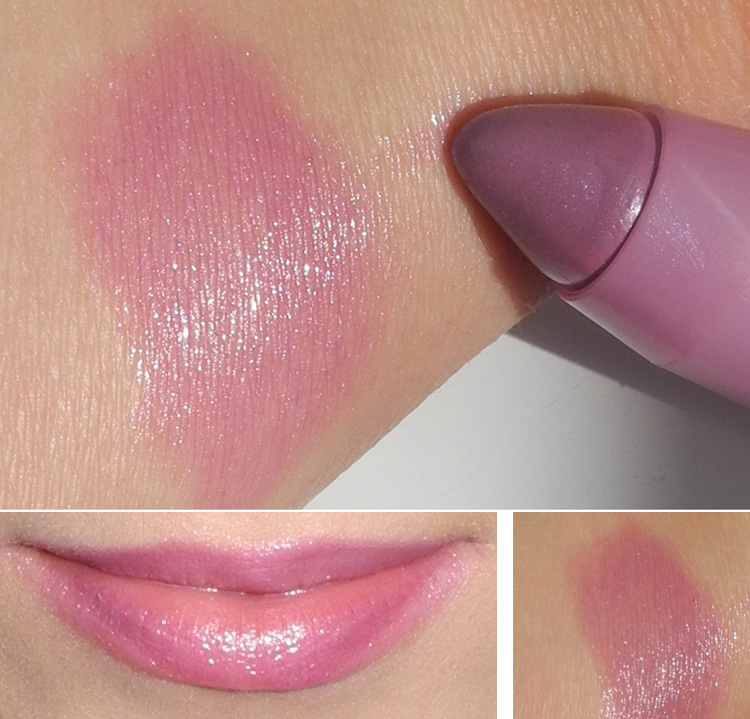 ColorBurst Balm Stain is, as the name suggests, a creamy balm that feels nice and non-drying on the lips, gives a beautiful glossy finish, and fades to a light rosy stain after a while. Honestly, for the price, I can't think about anything that I dislike. Maybe only the minty scent, but it fades after some time.
As for the colour – Chérie is a gorgeous pinkish lilac, perfect shade for Spring, actually. In fact, it may be a nice variation of Pantone's Radiant Orchid
Since I like this version a lot, I'd also love to get Revlon ColorBurst Lacquer Balm and Revlon  ColorBurst Matte Balm. According to all the reviews that I read, those should be great, too. The price of each is £7.99.