I am sure you already know that I am a huge fan of cream blushers 😉 So today I want to tell you about a recent favourite – Rouge Bunny Rouge Blush Wand Cheeks in Bloom in Rubens.
It was actually a part of my January favourites and one of the most used blushes this winter in general.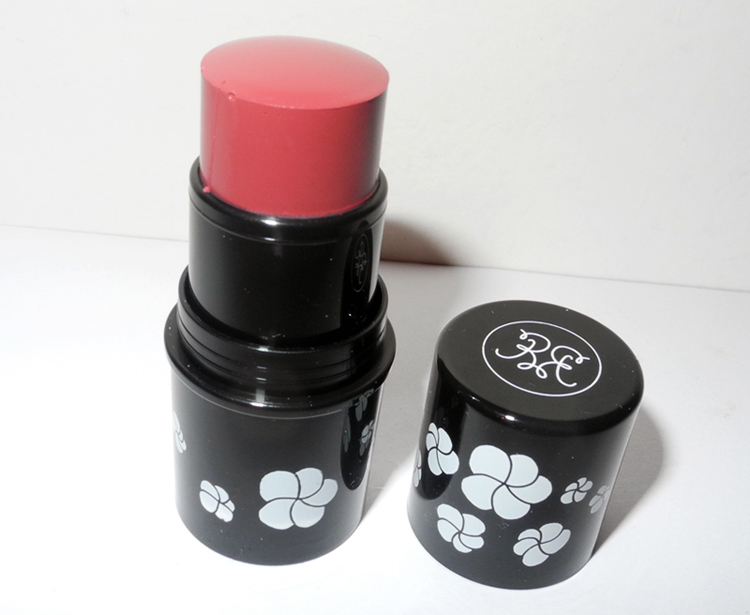 I like the cute flowery design and the small package that is easy to take with you. One more thing that I enjoy is a nice subtle  fruity scent. Moreover, I think it's cool how these were named after the great artists.
As for the product, it's really lovely, as you would expect. I know that some of you are afraid of cream blushers (I am judging from the comments), so this one is a great option to start with. It is definitely foolproof, as all you need to do is swipe it on your cheeks and blend with your fingers. You can also built up the intensity, if you wish.
The finish and effect is very natural, it blends beautifully (the formula contains natural oils)  with the skin and does look like your own blush. It stays on pretty well, too.
Rubens is a "semi-transparent, medium sangria, with ice", and the brand suggests using it on cool, medium and darker skin tones.  Although I don't really fit this category, as I have light skin tone, it works amazing on me and it gives the  exact effect I was hoping for.
Rouge Bunny Rouge have two other blush formulations and I have reviewed both:
Powder – Rouge Bunny Rouge Original Skin Blush For Love of Roses in Florita which is a similar shade but in powder form. I rarely use powder blushers on myself but when I do – it's usually this one.
Liquid – Rouge Bunny Rouge Decadent Duos Joys and Desires in Rumba Cubana which is amazing, as well.
As for this series, there are four more shades: Manet, warm rosy coral, Titian, beige rose and Vermeer, medium rose petal pink, Goya, medium peachy coral.
The price is €29 at RBR boutique, you can also get these from Zuneta for £28.