Rouge Bunny Rouge re-launched all their lipsticks and I have already showed a preview here but it's time to take a closer look.
I was  sent all five shades from the Sheer Lipsticks Succulence of Dew range, and here they are.
It is interesting how I was recently reading about a "lipstick wardrobe" that  every girl should have, and I think that RBR nailed it with their shade selection. Here we go…
 MUSINGS – "Wet effect, medium transparency, natural pinky rose"
This is a such a pretty and fresh every day colour.  It is a perfect balance of nude, peach and pink  – would go with just any makeup look.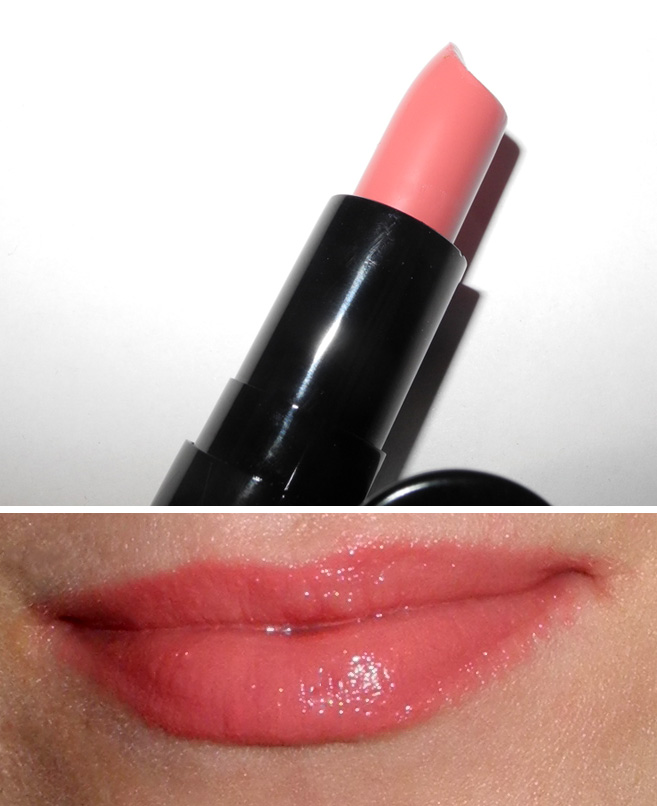 PERFUME OF HIS GAZE – "Wet effect, medium transparency, cool toned rose taupe"
Surprisingly this was my most worn shade.  It will be a perfect nude on darker skin tones, but if you have  a colouring similar to mine – it is a wonderful neutral cool-toned rose taupe (that is a great description!). If you don't like shades that are too nude but don't want anything bold – try this one.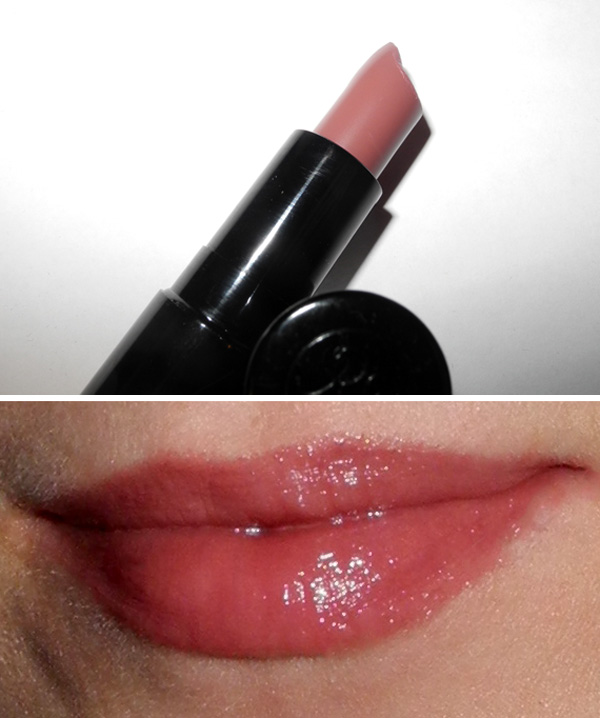 MURMURINGS –  "Wet effect, medium transparency, cool damson – Like having just eaten a bowl of cherries."
While the other four shades are brand new, Murmurings was  a part of the old collection. And I actually had and loved it. It will get you hooked on berry tinted lip products, even if  you were scared of them. It makes a statement but at the same time is subtle enough.

RELISH OF HEAVEN – "Wet effect, medium transparency, juicy scarlet"
A lipstick line would be incomplete without a red! And this is a gorgeous glossy variant which actually stains the lips, so you get tinted lips  even when the lipstick wears off.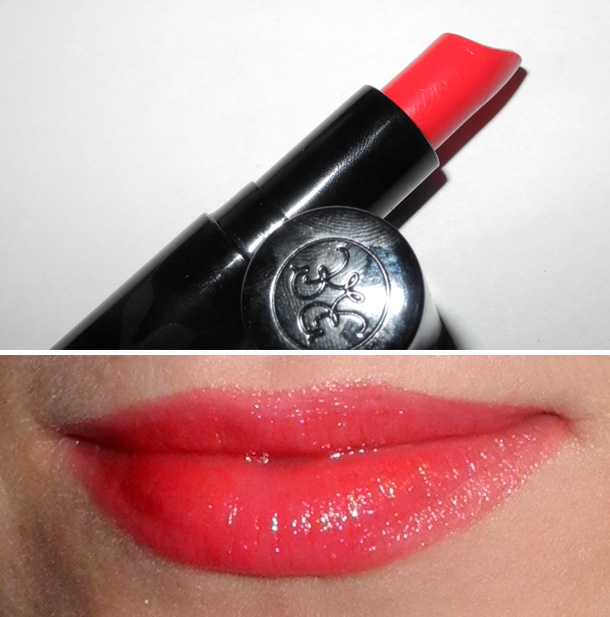 JASMINE-WEIGHTED AIR – "Wet effect, medium transparency, true purplish red fuchsia"
This is a fun, bright and bold shade. And it is the first one I've tried when I've got the lipsticks (even before I took the photos, sorry), I just couldn't help myself. It instantly lifts the mood, it is a joy to wear it. Like the red lipstick, it also stains the lips.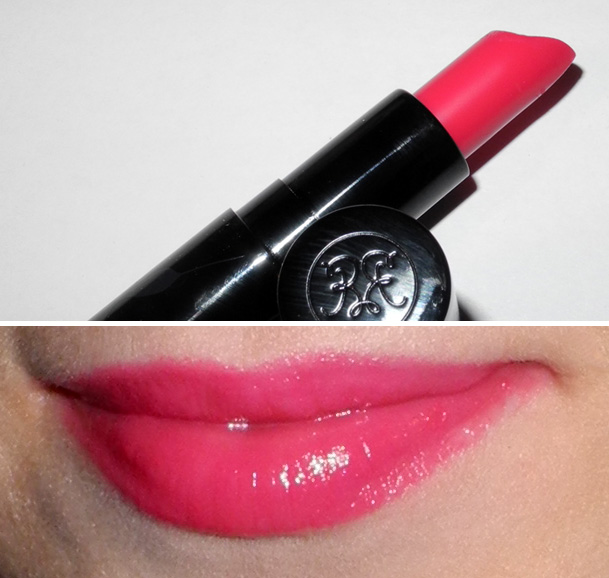 Here is the swatch of all the shades together. Which one is your favourite?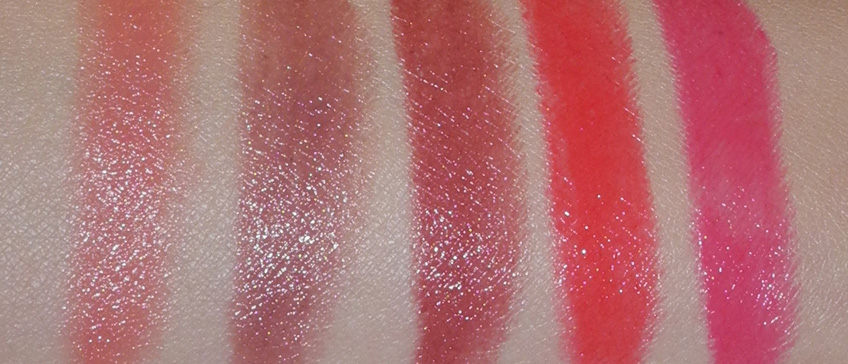 As for the formula, it is really nice.  It is like a balm, feels light and moisturizing (thanks to Rosehip Butter, a natural powerhouse of essential fatty acids, vitamins and minerals) on but gives a great colour pay-off, as you can see for yourself.
If you don't like "classic" opaque creamy lipsticks – this is a perfect option to go for. These are now among my favourites, and I would definitely recommend.
I also have to mention that the brand changed the design of the tube a bit, and you can see the difference on the photo below.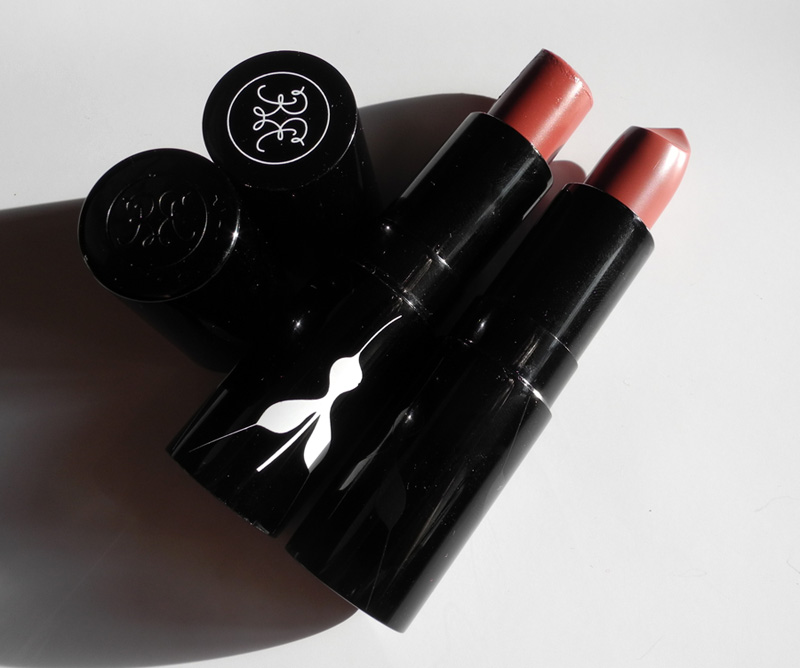 Plus the packaging is now 100% recyclable.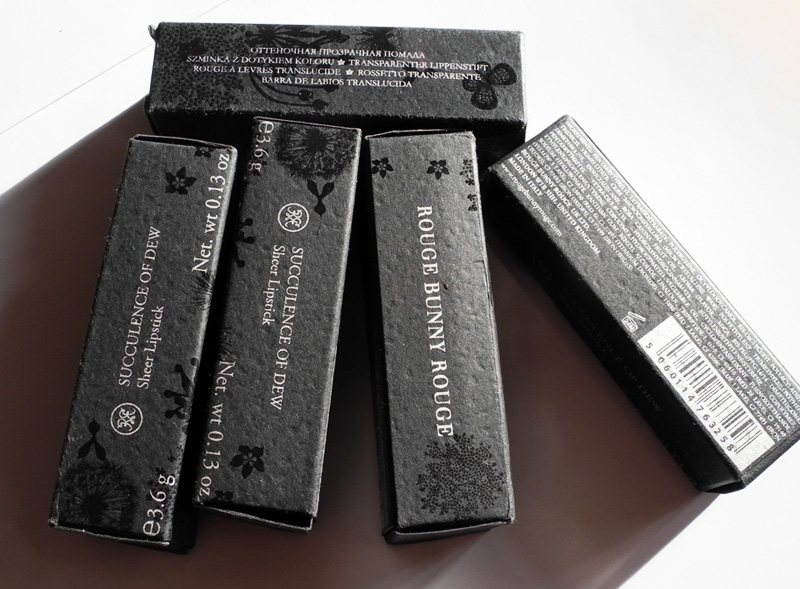 The price is €28 from Rouge Bunny Rouge and later from Beauty Habit.