I am really loving this Sephora + Pantone Universe Tangerine Tango collection.
I think orange/tangerine/coral colour is really hot for summer. I am actually wearing a bright orange nail polish and lip gloss as I am typing this.
There is pretty much everything in this collection you can think about. From lipstick, lip glosses and nail polishes to  orange makeup brushes and eye lash curlers.
I'd personally would love the orange eye liner and that hot orange makeup bag. And the lipstick, too.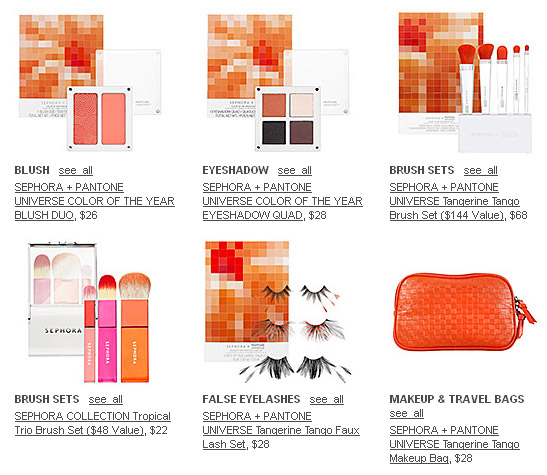 Screenshots from sephora.com. What do you like the best?