Only recently I've posted about the MAC 15 pan neutral eye shadows palettes and here are two more, very tempting, offerings for the nude-ish eye shadows lovers.
The NARSissist eye palette, £55/$79
I think I need this one in my life, with the 15 NARS best-selling shades, it looks stunning: All About Eve I: a flesh-toned neutral, Madrague II: a matte caramel,  Fez: a velvety cocoa,  Bali: a neutral,  Coconut Grove: a deep brown infused with reflections, Madrague I: a matte cream, Nepal: a soft, sheer rose, Ashes to Ashes: a shimmery violet-based brown, Brousse II: a black violet, Mekon: an espresso infused with gold, Bellissima I: a shimmering beige with subtle glitter, Lhasa: a lavender grey,  Bad Behavior: a deep pewter, Dogon II: a charcoal black and Pandora II: a matte black.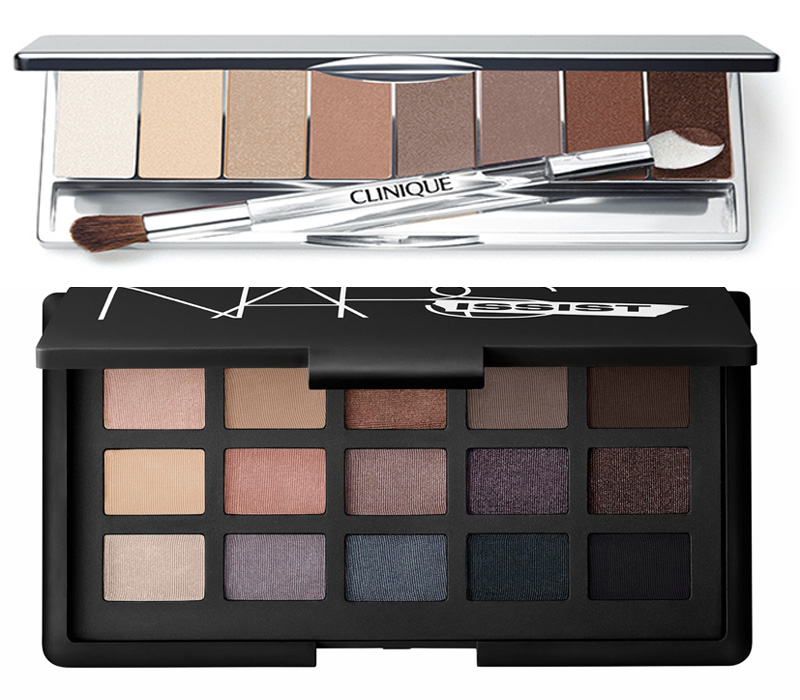 Clinique All About Shadow 8-Pan Eyeshadow Palette in Neutral Territory  £32/$36
The shades are: 1A Sugar Cane (soft shimmer), Light shade of Diamonds and Pearls duo, Light shade of Neutral Territory duo, Light shade of Day into Date duo, Brown shade of Polar Blue quad, 23 Hazy (super shimmer), 02 Black Honey (super shimmer), Dark brown shade of Morning Java quad.
And what do you think?