Tag: 01 Personne Ne Rouge
Since I've just posted about the new eye brow gels, it seems like a perfect time to review the newest release from Rouge Bunny Rouge – their new eye brow products. I have actually already induced one of them in my July Monthly favourites. The brand does not bring out that many products so when they do – it is most likely something awesome. And what about these products?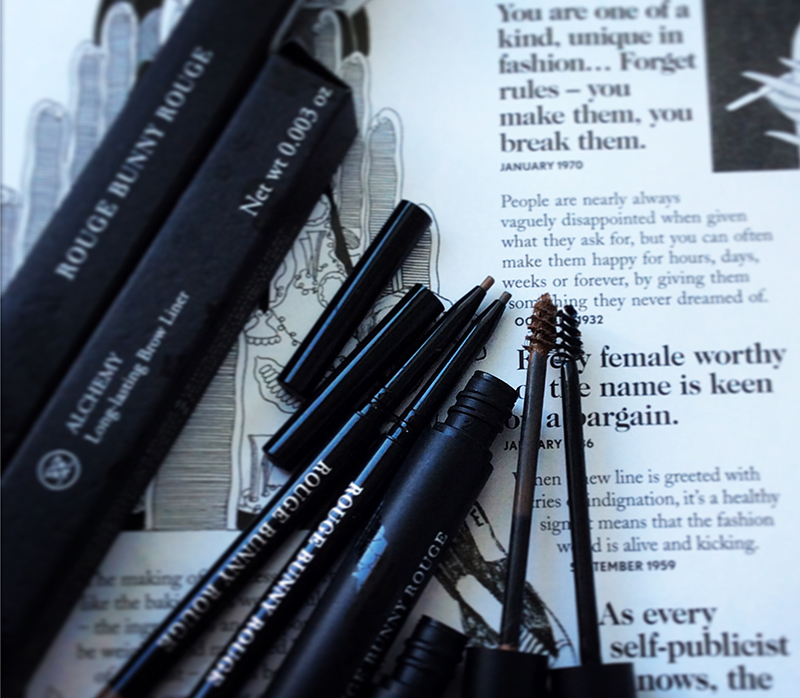 Long-lasting Brow Liner ALCHEMY, €26
Available in two shades:
 ANTIMONY, dark chestnut. Ideal neutral shade for dark brown and black natural brow colour.
TRONA, light hazelnut. Ideal neutral shade for almost any natural brow colour.
It was actually Antimony shades that was in my monthly favourites, and it is brilliant,  it is not  too cool or too warm,  it is also dark enough to add some definition but not too dark, just spot-on.
But it is the formula and the shape of the pencil that I love! As always, the design is exquisite,   this pencil comes in a slick black packaging. And the pencil itself is incredibly thin which allows a very precise application, you can draw in individual hairs and achieve really natural results. This is probably not the on-the-go product but it is
My favourite red lipstick  at the moment? Bourjois  Rouge Edition Velvet Lipstick in 01 Personne Ne Rouge.
Why?
It has a pretty cool design, and the applicator makes it easy to use the product and, I find, that is goes on smoothly and evenly.
The formula is great. It feels light  and non-greasy on the lips. You can apply one layer for a lightly-stained effect or several – for an intense colour pay-off. It takes some time to set but when it is set – it has that nice matte  finish which is not flat of lifeless, like some matte.
I also like the fact that even