Tag: affordable nail polish
I am a huge fan of Rimmel nail polishes and actually think they are among the best, not only in affordable price category, but in general.
I have quite a few shades from different ranges, for example  60 Seconds Nail Polish in Sky High and Lycra PRO Nail Polish in Blue Vogue, to name just a few.
So, I am obviously, uber excited about the newest launch, the collaboration  with my favourite Kate Moss – Salon Pro Nail Polish by Kate.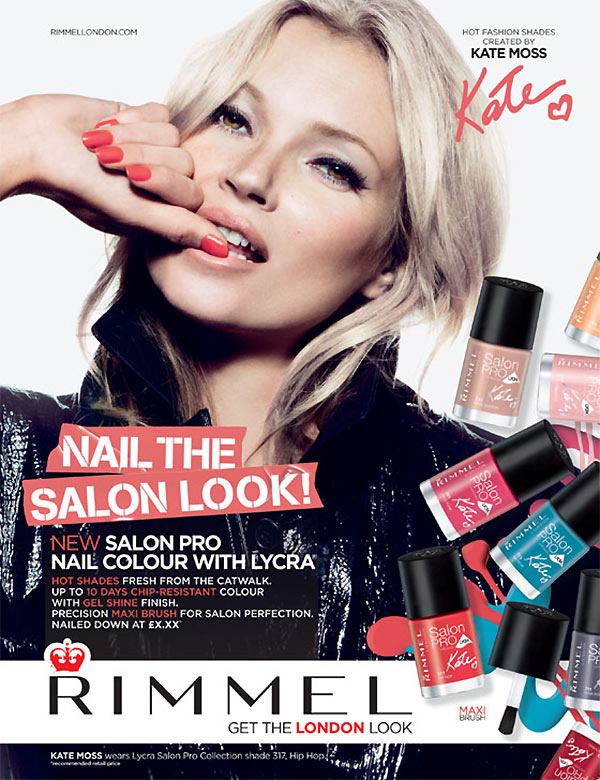 There are
I actually can't believe that I am wearing a glitter nail polish again. After so much trouble removing Blue Addicted I've decided to try on the Time For Romance. I have got them ages ago but somehow never tried until now.
Time for Romance is another gorgeous glittery nail polish which looks beautiful on the nails, real eye candy. I personally love wearing three-four coats of it to get the effect I want. It stays on for several days.
There were more glittery Essence nail polish, so now I kind of wish I had those, too.
I have to admit that
I really like Essence nail polishes. They are small, affordable and have a fantastic colour selection. I have picked up several shades the other week actually.
So today I want to show you this incredibly beautiful shade called Break Through. I can't actually believe that I did not have anything similar already.
It is a gorgeous magenta with a very delicate golden micro shimmer (which you can't really see on the photo).
This nail polish applies smoothly and is gives a beautiful coverage with two coats.
I think it is a  beautiful colour  for summer as it is bright and playful.  I love it  and can't stop looking at my nails.