I really love finding out what websites/blogs other people genuinely love so I though I would share my favourites, too.
You can see the first part here. And just like in the first part I will mention a Make-Up Artist, a beauty blog and a lifestyle blog that I love.
Make-Up Artist  that I really like is  Daniel Sandler and I am sure that regular readers won't be surprised. Daniel is a top MUA who is in the industry for almost 25 years, he has worked with a lot of  celebrities and  the most famous glossy magazines. There is also a Daniel Sandler beauty brand.
Besides being a real Pro, Daniel is also a very lovely and friendly person and it is always a pleasure  to chat with him on Twitter. Make sure that you follow him as he always tweets amazing tips. Also make sure that you check out the videos on his website, I  couldn't stop until I've watched all of them, very inspiring.
I simply adore LLG. You can definitely see that Sasha is a talented writer as her writing style is amazing. LLG started as a blog for Sasha's friends and family when she moved from London to NYC. Although there are a lot of fashion posts this is mostly a lifestyle blog.
I personally really love
Hi girls!
I hope you are having an amazing Sunday! Here is the Round-Up of my favourite beauty blogs from the US.
photo is from SMG fan club
Alpha Blonde & Make Me Blushhh
Autumn Masquerade & Krasey Beauty
Musings of a Muse and Mischo Beauty
The Beauty Look Book, A Brilliant Brunette, All Laquered Up
There are some more blogs that I did not write about: The Daily Cookie, Karla Sugar, The Make Up Snob
And what are your favourite blogs from the US? Why do you like them?
If you follow me on twitter you already saw this photo with the products that I plan to review soon. So  stay tuned 😉
OMG! This is my 500th post! I can't belive it !!! 🙂 Thank you everyone who reads Makeup4all
x
Marina
Every month I write about my favorite blogs and bloggers. I already made a post about my  favorite blog Makeup and Beauty Blog  and the wonderful Karen. I also made a post about awesome blogs of my friends Adina(Krasey Beauty) and Betsy(Autumn Masquerade). This month I would like to tell you about 2 more fabulous blogs!
Mischo Beauty

(Read about Kitiya from Mischo Beauty here)
Kitiya from Mischo Beauty is very beautiful and stylish. Here are some reasons why you should check out her blog:
1. First of all this girl is a licensed cosmetologist, esthetician and makeup artist.
2. Her tips are easy to follow and  are very useful!
3. She makes  nice photos on the covers of different magazines. And very often tempts me to get… those magazines 😀
4. I really enjoy Mischo Beauty posts about different salons and treatments that she tries. Plus posts about different makeup boutiques. Kitiya also tells about  sales and interesting programs.
5. I really like that she makes a focus on hair, nails and skin. I know enought about makeup myself but I am not very good at hair and nails care. I am now a fan of L'Oreal Professional and Kerastase products mostly because of her!  Check out the photos of her hair and you will understand why 😉
6. I love the posts with Kitiya herself. She always looks so great! Awesome style and just perfect.
This is what is written on her profile: Coming soon: Mischo Beauty (salon, spa, mobile beauty services and hair & skin products); The Mischo Agency (representation of hairstylists, make-up artists, fashion stylists, and skin/nail care specialists); The Mischo Book of Beauty and The Mischo Institute of Beauty.  So don't miss it!
Musings of a Muse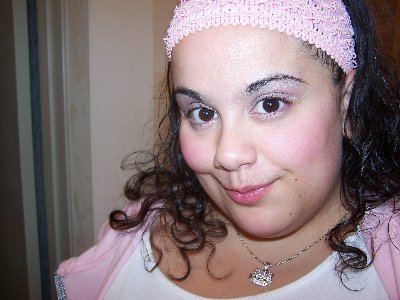 (you can read abouth  Muse here)
I am sure that most of you knows the Muse! She is just adorable. Musings make my day 🙂 I would really love to chat with her one day in NYC (if I ever get there of course) 😀  I saw the real name of Muse  on her blog(her friend wrote it) and I think it is just  perfect name for her. But I will not publish it here because maybe she doesn't want everyone to know it 🙂
Here are some reasons why you should check out Musings: