It's time for  July favourites and this month it was very easy to pick the products, as I truly love all of them and have been reaching for them a lot!
So here we go:
Body
I don't know how many times I've mentioned Xen-Tan Deep Bronze Luxe Once A Week Self Tan (review) and Omorovicza Gold Shimmer Oil (review)  but I have to do it just once again as they are both fantastic products! Both are not exactly cheap  but the best summer investment I've made.  The self tanner gives my pale skin some colour so that I don't look like a corpse and the oil moisturizes my dry skin and gives a beautiful glow.
I am not the one to go for shimmer usually but for summer I love it. Plus the oil smells amazing and a little goes a very long way.
When I finish my Xen Tan self tanner I plan to get  an even darker version (I also have a Light one, by the way)  – Xen-Tan Dark Lotion Absolute Luxe Weekly Self-Tan, that is.
Face
 Terre d'Oc Milky Make-up Remover Oil
This is such a
I am not an adept of fake tan and I haven't been using it that much in the past actually. But this summer I've decided to get a decent one for some reason. I guess I was in despair because I haven't been to the sea this year (and last one).
And while most of my friends are looking and feeling wonderful after their vacations, I am  tired and my skin looks pale with greenish/blueish undertone. So fake tan was a must  have for me!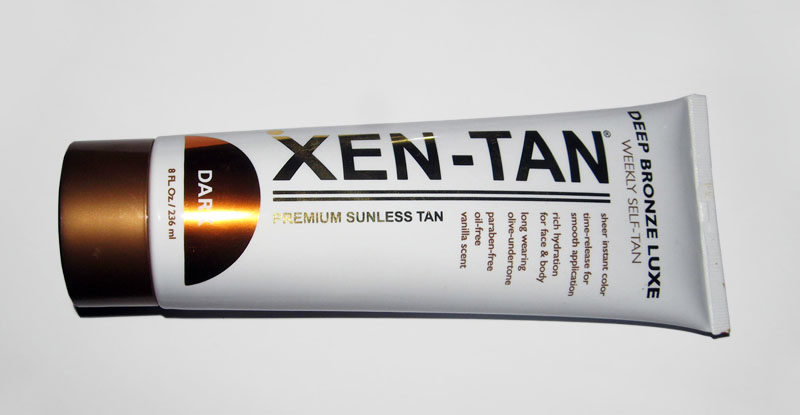 So after reading lots of reviews and asking on Twitter I've realized that most people recommend Xen Tan Deep Bronze.
I've ordered Xen-Tan Deep Bronze Luxe Once A Week Self Tan (236Ml, £28) and a Xen-Tan Luxury Tanning Mitt (£4). I got both for £32.
I've never used any premium self tanners so keep that in mind. I've tried only those cheaper brands and was not impressed.
This is how the mitt looks like after it has been used…
But what about this self tan?
I have to say that