By Terry Ligne Black Star is probably my favourite black eye liner. And I am also the biggest fan of the pencils from the brand. This is why I would love to share about Crayon Khol in 2 Brown Stellar.
I like this pencil so much that after I've lost mine a few weeks after getting it (how do you even do that?) I had to get a new one straight away.
So why is it so special?
It is really long-lasting. The kohl stays on all day on me. But, at the same time, the formula is really soft, it glides on without dragging the skin. You can
Ladies (and gentlemen), let me introduce the best eye liner I have ever used. I love my black eye liners, and I am very picky about them, and ByTerry Ligne Blackstar just ticked all the boxes!
I have actually included it in the my top makeup products of 2018.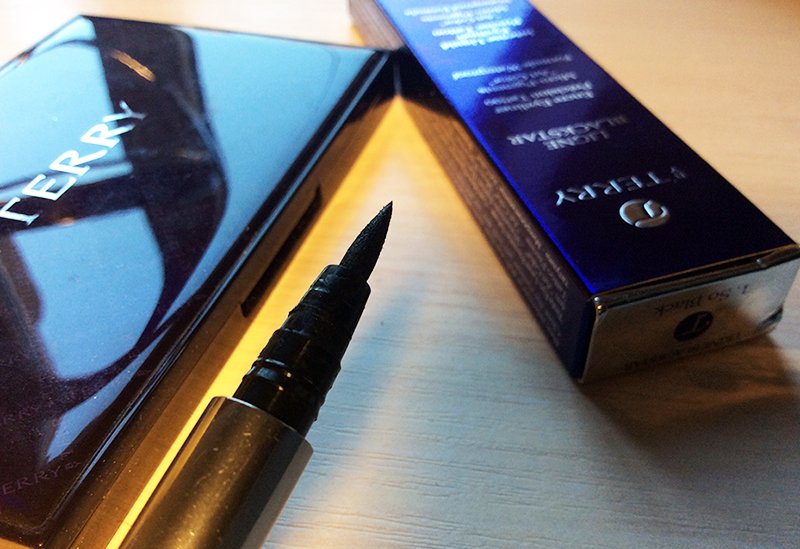 I've actually bough this eye liner without reading any reviews, as I was expecting exceptional quality from such a high end brand, and it did not disappoint. Everything about this liner is incredible.
The slick and beautiful metallic design, the very user-friendly nib and the formula. 
The shape of the tip is perfect, I have actually included a photo comparison with other products.  It is so easy to achieve the line you wish, both thin and precise or fierce and bold!
The formula is