It's been a while since I did my Ins and Outs so I thought I'd write it today.
Ins
Films with James McAvoy and Emily Blunt. I love them both.
gorgeous Emily
My new coat. At last I've found a fall/warm winter coat which is nothing super special but I like it.
Delicate silver rings. This is something new for me as I used to love big, massive rings in the past.
Avocado, pretty random, but I've been loving avocado so much lately! I also enjoy cooking (and EATING) in general.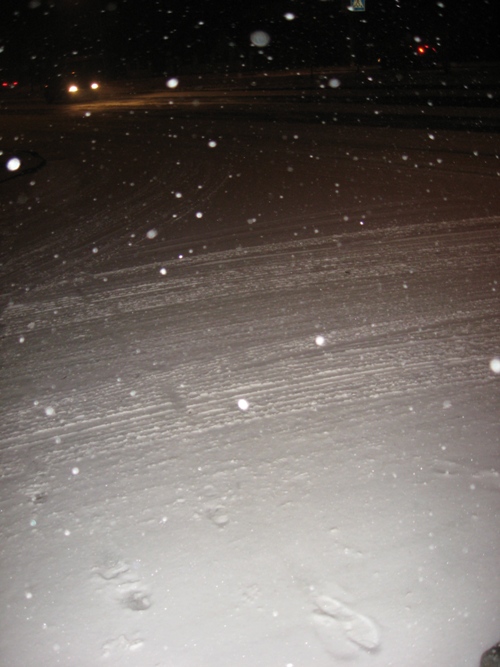 I took this photo on the 1st of December
Snow!
I am
This post was inspired by the lovely Dara from Belle du Jour as I just read her INS and OUTS so I will share mine.
INS
Deep & dark purple and green shades for eyes and nails.
Fall! I just love the weather and the beautiful landscapes. Sometimes I wish I could just walk in the park instead or working!
These days I love using minimum makeup.
Some of my close friends are having their BDays in October, would love to do something special for them (not yet sure what).
Consents of my brothers band, I love their music.
More and more makeovers. I love creating looks for others and am getting better.
New episodes of Gossip Girl (how pathetic)
OUTS