Tag: Jessica Chastain for YSL
I was actually very curious about YSL's Manifesto when it first came out since I really loved the promo photo with Jessica Chastain (I like her  in general and her makeup looked just spot-on), and the perfume itself sounded promising.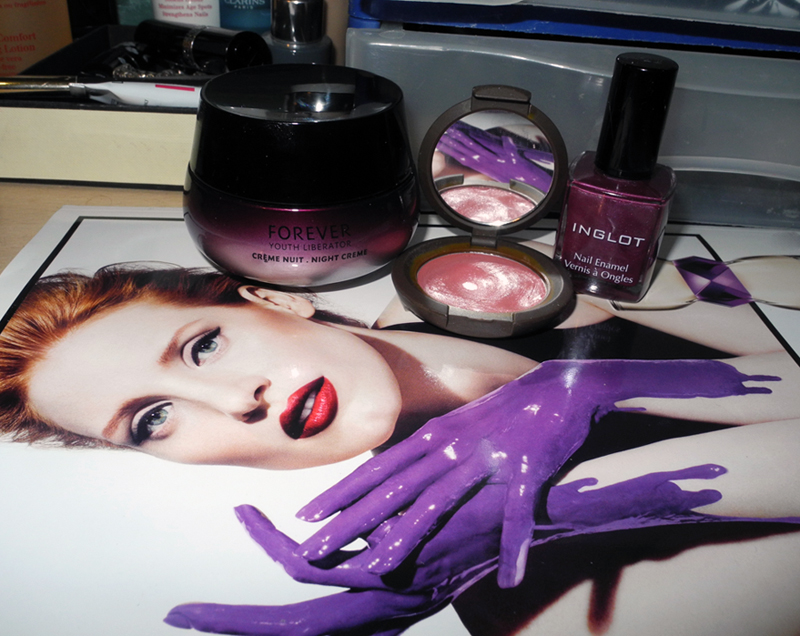 Although  the composition is not complicated or unexpected, I still like it.
You can definitely smell fresh bergamot, as an opening note but then it settles down, and it is a soft, sweet warm and sensual vanilla and tonka bean based fragrance.   I could definitely smell lily-of-the-valley and I was correct, as it is listen as one of the notes.
Other than than, I'd say that
Right, so where do I start?
First, of all, I really love the YSL's Manifesto campaign with Jessica Chastain, how gorgeous is she? She never looks bad, in my opinion, anyway.
As for the scent itself,  it is actually really nice, the notes are: bergamot, black currant, Sambac jasmine, lily of the valley, cedar, sandalwood, vanilla and tonka bean, I find that it smells feminine and sexy.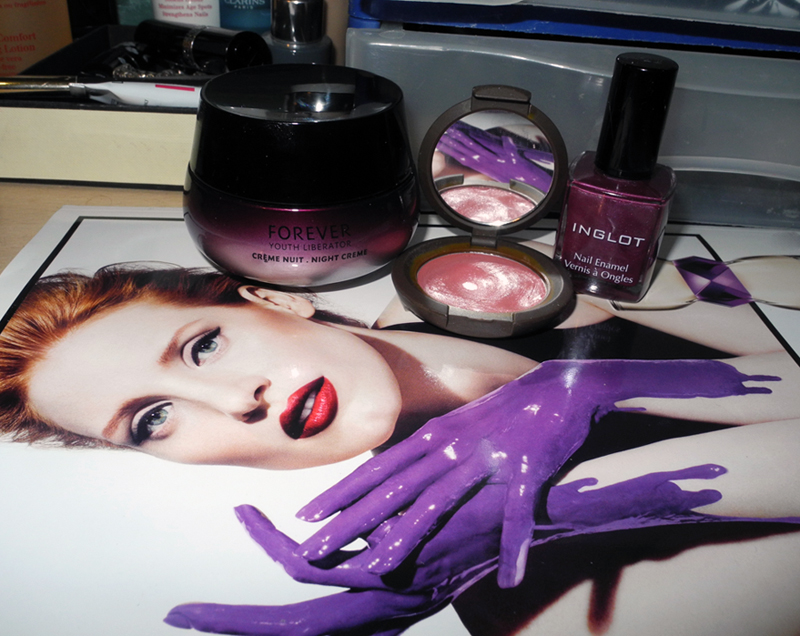 Speaking of YSL, I have been using their Forever Youth Liberator night cream for some time now and will tell you my thoughts about it soon.
There is definitely a purple theme going on