Tag: Jo Malone Peony and Blush Suede
Sometimes it feels really weird that I love makeup. My Mum couldn't care less about it, and I did not really read glossy magazines or watch beauty shows on TV growing up.  (I did do it all but it was when I already knew that I love all things beauty).
My Mum did have quite a few lipsticks and a mascara but she was not obsessed with all those things and wore makeup only for special occasions. She did like perfume though, as long as I remember.
So I've decided to ask her what makeup products she truly loves. And since I've mentioned perfume – her most used one these days.
Before I start I have to mention that she does use  foundation and mascara occasionally but  she doesn't really have a favourite and would just use whichever [I give her]. However, the  products shown above she loves and uses on a regular basis.
As you can already guess, Mum's favourite makeup product is a lipstick. She has a fair complexion with dark eyes and very dark hair so bright reds and berries look amazing on her.
Yves Saint Laurent Volupte Sheer Candy in 06 Luscious Cherry (review and swatches).  This is her
I absolutely loved  Jo Malone's Blackberry and Bay cologne which was released last Fall. In fact, I wore it during my holiday, so now I have a lot of positive memories and flash backs every time I wear it.
And I actually  have big hopes for their upcoming release  which is Peony and Blush Suede.  I really love peonies and if it does smell of the flowers, I must have it.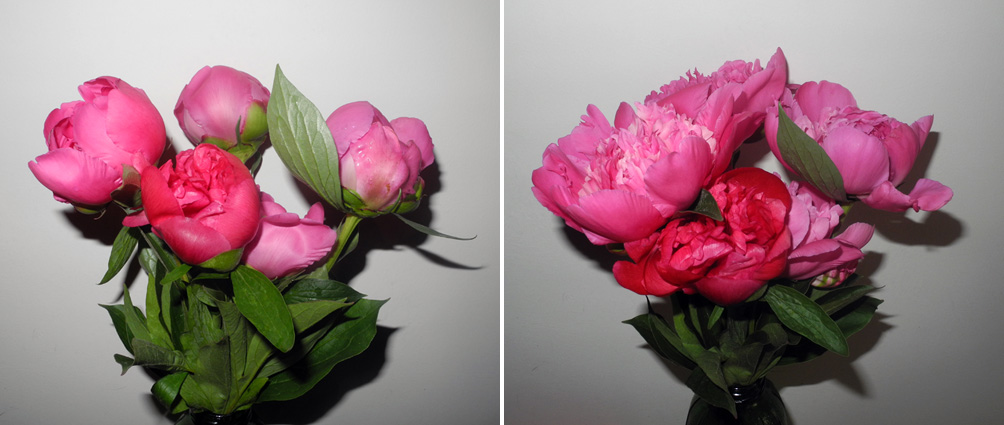 The scent, which was created by Christine Nagel, has the following notes:  red apple, peony, jasmine, carnation, rose and