It's been a while since I did a post about brushes…  So, I think, it's time a for a little update. I've decided to show you my most used face brushes whether it's on myself or when I am doing someone's makeup.
There are 6 that I absolutely have to have.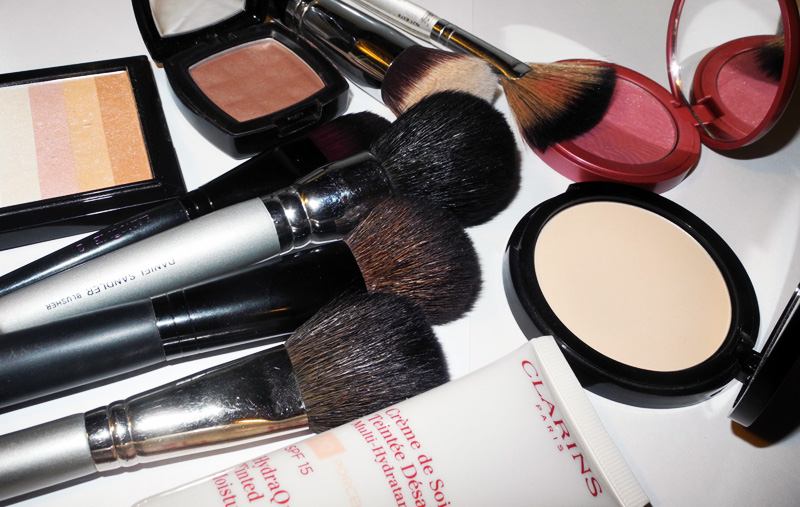 Let's take a look:
Rouge Bunny Rouge Face Contour Brush 012 (Review)
This is my newest brush, and  my favourite for contouring. I have quite a few which I've collected over the years but they all are forgotten now, since I have this one. It has a perfect shape that goes right under the cheekbones. The bristles are firm but soft, which makes it a perfect contouring brush.
Can be purchased from Beauty Bay and Beauty Habit.
Japonesque 924 Travel Blush Brush (review)
Japonesque  rule the brush world, they are among the best. And their 924 Blush Brush is my favourite face brush that I own from them. It feels incredibly nice and soft on the skin and blends the product nicely. This is my blush brush of choice but I often use it for powder, too, as I am not a big fan of big powder brushes.
Daniel Sandler Blusher Brush (mentioned here)
Although