ArtDeco's Mystical Forest collection is all about the hot burgundy, crimson, berry and purple shades for eyes, lips and nails.  There are tonnes of products to choose from so there is something for everyone. And how cool is the beauty box?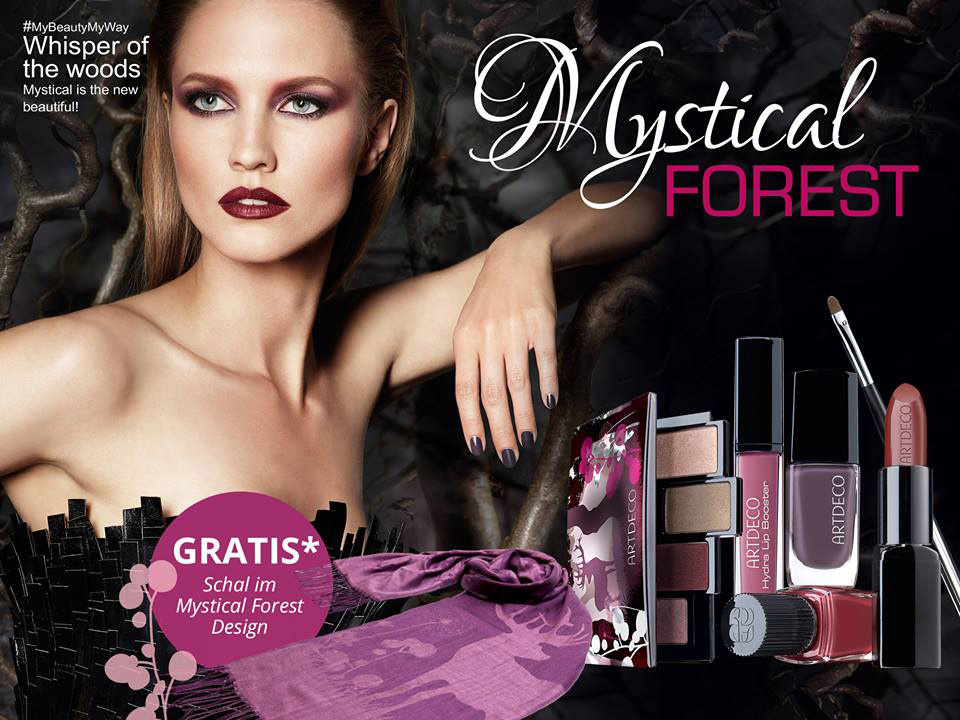 Eyes
Soft Kajal Liner
12 – dimgray and 56 – woodgrained
Soft Eye Liner Waterproof
Eye Designer Refill
83 – mountain ash
236 – glam gorgeous aubergine
Beauty Box in Mystic Forest. How gorgeous are the purple and pink shades?
Blusher
Eyeshadows: 215 – mountain rose, 91A – forest flower, 89A –
For the Christmas 2012 makeup collection Armani takes inspiration in  the various nuances of cold winter days, especially in the moonlight which brings out translucent reflections.
There are four products in the collection and am I personally very interested in one of them which is LIP MAESTRO Colour Zero, Instant lip enhancer (£25)
This is basically a top coat which mattifies other lip products or can be used directly on the lips. It is promised that the colour will still look luminous and the lips will stay hydrated.
 All-in-one White Night Palette (£60)
Two (LE) palettes that come in a black lacquer case which include: Frosty Highlighter, two eye shadows and a matte lipstick.
Moonlight Beige Palette: Beige shimmer powder,  two taupe eye shadows and Beige lip wax.
Moonlight White Palette: Snow-like