I have noticed that a few really cool brands launched lip and cheek products, so here is a preview. And while I have only tried one product from Milk so far, I am a big fan of Trish and RBR, as regular readers will know.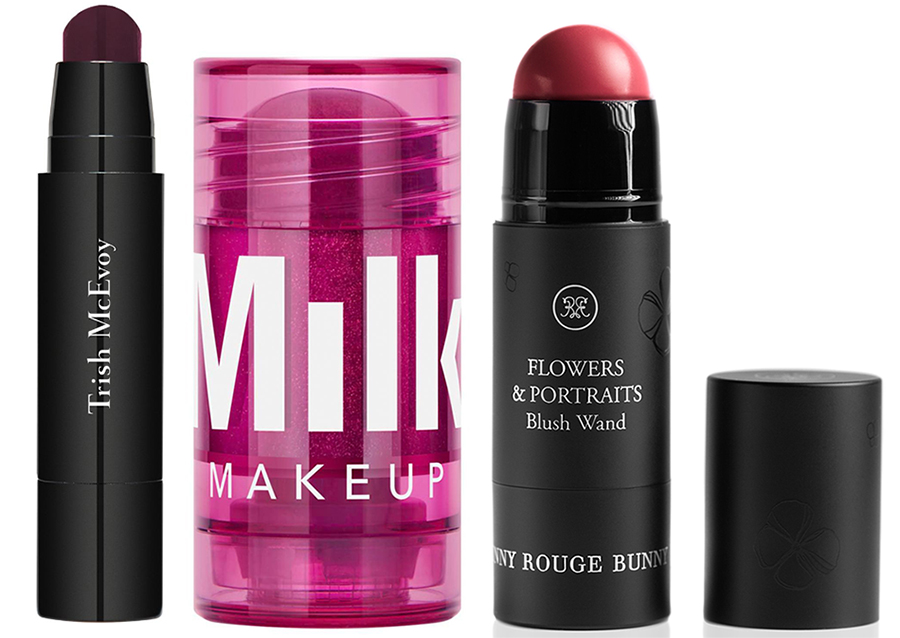 Trish McEvoy Lip & Cheek Booster  $33 from Saks and Nordstrom
"A radiant, dual-feature wash of colour perfectly tinted and texturised for lips and cheeks. Instantly nourishes and cushions lips and gives cheeks a sheer, dewy glow" Available in:  Blackberry (shown), Goji and Peach
MILK MAKEUP Glow Oil Lip & Cheek,  £12 from Cult Beauty and $14 from Sephora
"Antioxidant-rich rice bran oil provides skin with
Highlighters in sticks is nothing new, and a lot of brands have those but I have noticed that it is a micro trend for Spring.  And it is a great format, quite frankly, and I can totally see why more brands are bringing one out!
Easy to use on the go, beautiful creamy texture, instant pick-me-up, glow giver. What is not to love?
Chanel (Nordstorm, Saks, Neiman Marcus, Selfridges and  Harrods.) have two shades as a part of their Spring collection Chanel Baume Essentiel Multi-Use Glow Stick  in Transparent and Sculpting.
Clarins ( Selfridges,Harrods, Escentual.com,  Nordstorm,  Sephora, Bergdorf Goodman) have probably the coolest option, as you get a highlighter and a