Clarins recently launched a new range of eye shadows ( £16/$20) in 16 shades which are divided into four groups.
I actually did get three eye shadows to show you, so here they are. I have: 01 White Sparkle Illuminator, 03 Petal and 16 Vibrant Violet.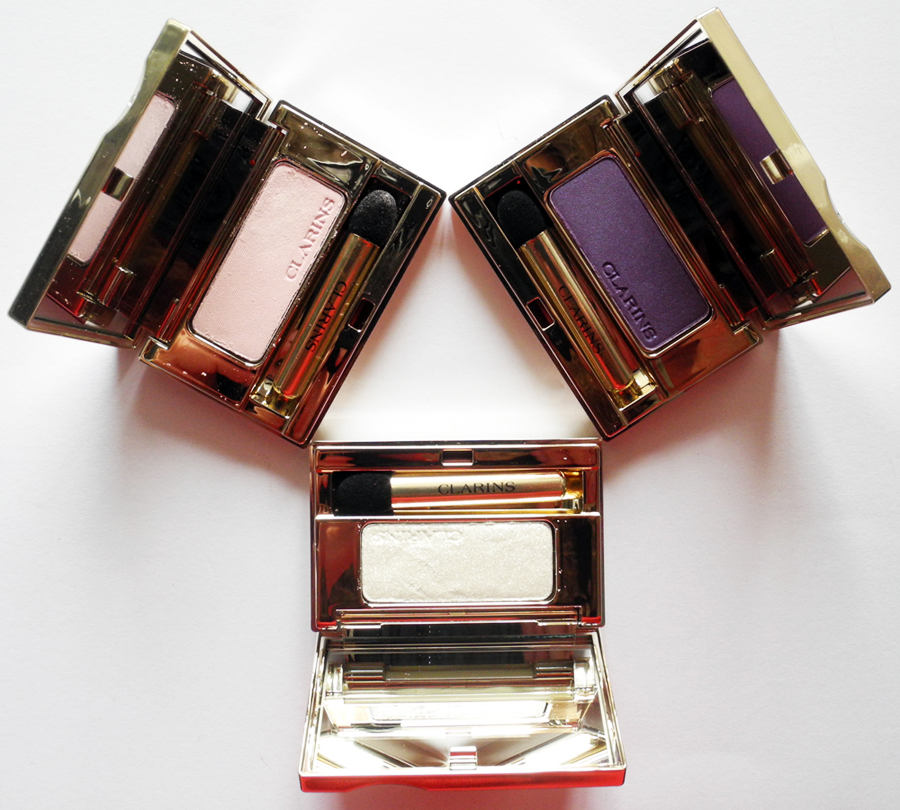 Although these are not the shades that I would choose for myself, I do like all three a lot.
01 White Sparkle is a silver glittery eye shadow which I personally use all over the lid with an eye liner and lots of mascara. It can be also used on top of other  eye shadows. This is a great shade for Christmas actually.
 03 Petal is a very beautiful  satin baby pink that is a great all-over-the-lid shade, looks great paired with a dark shade in the outer corner. I think such shade would also look great on mature ladies.
16 Vibrant Violet  is an iridescent violet with blue micro shimmer. It reminds me of the violet from this Clarins palette, so if you have missed it, you may want to pick up this eye shadow.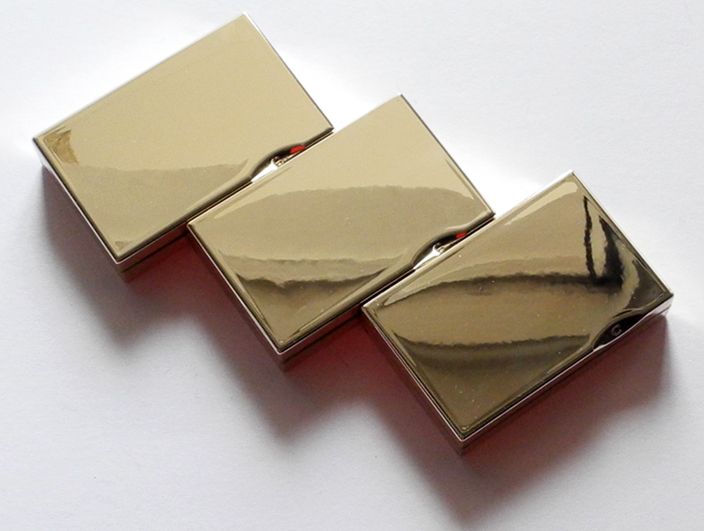 Clarins  Ombre
Let's take a look at Clarins Fall 2011 makeup collecction.
Collection includes:
Color Definition 3D Radiance Face Powder, $35
"An exceptionally soft lightweight powder that melts into the skin for a naturally radiant complexion. The colour combination of beige, pink and peach gives the face a radiant boost."
Eye Quartet Mineral Palettes, $40
Nudes: A must-have mix of sophisticated cream and woods paired with shimmering coral.
Rosewoods: Glamorous pairings of sheer chocolates and pinks for a casual kind of chic.
Pastels: A painterly palette of delicate neutrals, with a hint of cool mint, for a flirty eye.
Indigo: