Tag: Monica Bellucci for Dolce & Gabbana
So many new lip products were launched recently, so let's take a look at some of them:
Dior Fluid Stick, £26, available in 16 shades.
Dior know how do make good lip products and how to present them!Probably the most exciting launch. This is basically a super-pigmented and glossy "liquid lipstick". I would recommend checking out Dior's website for all the details, tips and the awesome promo video. This launch reminded me why I love makeup so much, it is beautiful, and inspiring…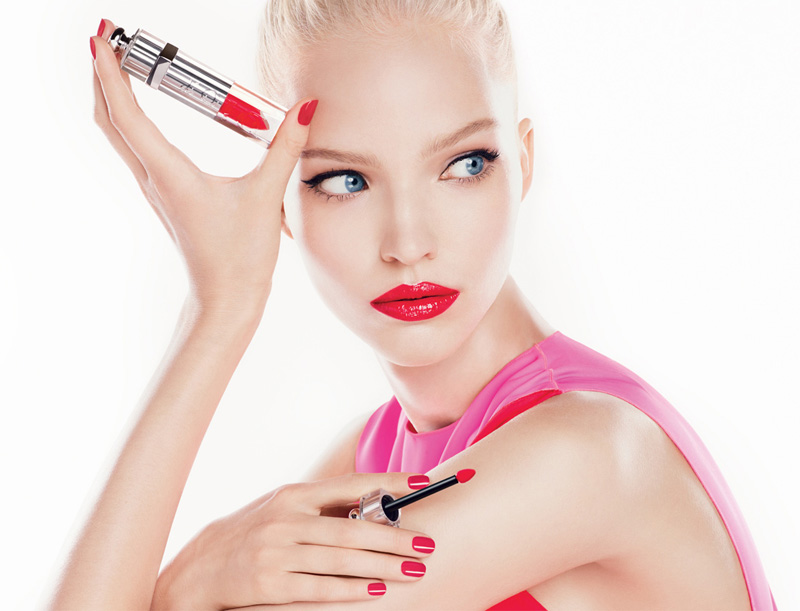 Dolce&Gabbana Classic Cream Lipstick, £24. Available in 9 shades.
If I'd like a beauty product inspired by a celebrity – that would be definitely inspired by Monica Bellucci, she is the most gorgeous woman, in my opinion. I just only have to decide which shade to get now…
GOSH Lip Lacquer, £5.99 available in 8 shades
These look super cute, and
Dolce Gabbana and Pat McGrath created the new Lace collection which consists of variations of nude shades.
Although, unlike many, I am not a huge fan of nude glosses or nail polishes I absolutely adore the lace packaging and am happy to see Monica Bellucci in lace, too.
http://www.youtube.com/watch?v=MAYbVEWIgAQ&feature=player_embedded
The products from this collection are:
Glow Bronzing Powder, £39.50
This is a smooth powder which adds a natural warm glow to the skin.
Intenseyes Mascara, £25
'Inteseye's inky black volumising formula offers a multi-dimensional look, with volume and separation that allows lashes to stand out. The long-lasting and smudge-proof formula is adaptable thanks to a silky, luxuriant texture and flexible polymners.'
Ultra-Shine Lipgloss (£23)