It seems that only those who can't read don't know that 80's  style is back. I guess that each fashion magazine wrote about that.
Yesterday I was watching Devil Wears Prada with my cat 😉 (again). And reading September Vogue issue.This how I got an idea to write this post.
It seems that every fan of 80's already got a Balmain jacket. I can see them everywhere. So don't be like everyone. Need inspiration? Then check out some of these photos from Sex And The Ciry Movie 2. You can see our favorite girls Carrie, Samantha, Charlotte and Miranda bakc at 80's.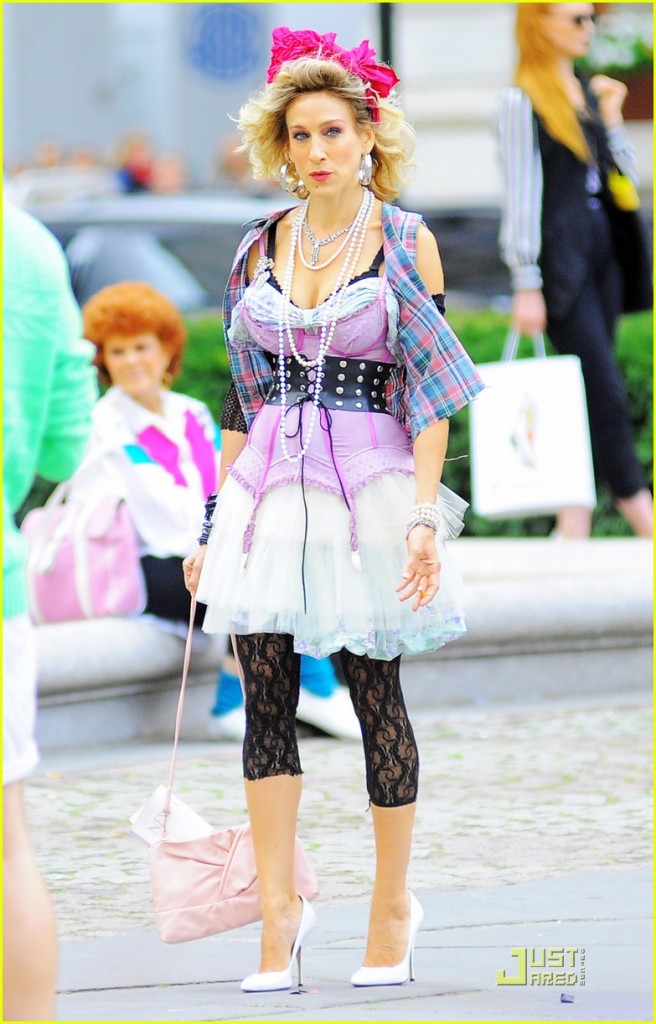 Are you a fan of 80's?
Are you happy that they are back?
Do you follow the fashion?
Where do you get inspiration?
More photos from SATC 80's style + all girls together on the set of the SATC 2!
Autumn is here and do you know what that means? New episodes of our favorite soap operas 😀 What are you eagerly looking forward to? In this post I would like to tell you what I am waiting for. Not only soap operas of this Fall but some movies, too.
1. Desperate Housewives 6
(promo photo from ABC)
There will be no Eddie Britt plus I can't wait to see who was the bride in the last episode:) And I missed those 4 women. I am saying four because I am not a fan of Catherine. Who is your favorite Desperate Housewife? Do you like them as much as I do?
You can read about them here (ABC) and here(about 6th season)
2. Gossip Girl 3
I just can't wait to see Chuck and Blair together plus