I did a  feature about Sedona Lace's brush belt, which is absolutely amazing, some time ago. I have actually bought one of their gel liners ($5.95) back then and would like to tell you about it, as well. I guess it's better late than never.
I've chosen their Eyeliner Gel called Smoky Eyes which turned out to be a pretty grey shade. And I think it's a perfect one, not too dark but not too light or blue, the colour payoff is excellent, too,  as the liner is nicely pigmented. I really like how it looks like with my brown eyes.
It goes on
You don't really see bad reviews here because I choose very carefully on what products to get and I also choose carefully on what samples to accept…
It took me some time to choose a perfect brush belt as I wanted it to match all my expectations. So I'd like to thank the lovely Shiobhan from Makeup For Dolls for suggesting Sedona Lace.
To tell the truth, I've never heard of them before but, apparently they have this amazing brush belt, which is only $19.95.
I looked at some photos and watched several videos (see, I've told you,  that I choose everything carefully) and decided to get it. By the way, I've also got an gel eye liner which is great. The shipping was around $10 (to Europe) and I did not have to wait for a long time for it. Very impressive!
I have to say that I absolutely adore mine, the best $20 I've spent in some time. Although it is rather compact, you can fit in a lot of brushes and tools  in it.
Here are only some of them…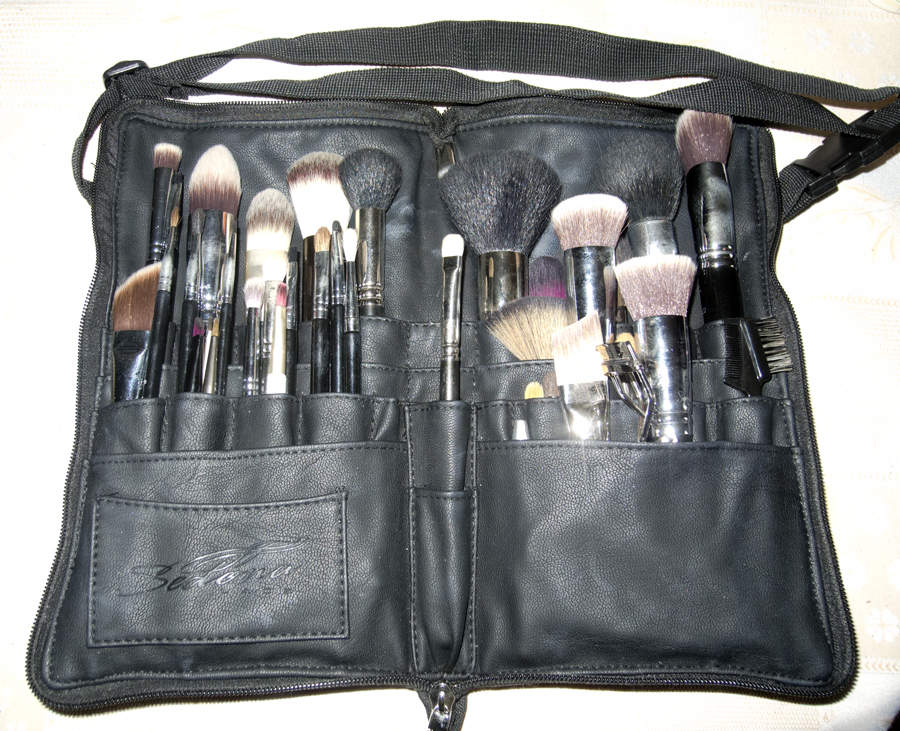 The zipper is also very helpful as you