This Tom Ford's AW15 makeup look is my absolute favourite, I remember how much I loved it when I saw it over at Mary Greenwell's Instagram for the first time. She is  a genius, I tell you. The thing is that you can actually already buy the cream eye shadow which is new; the other products used are a part of a permanent line.
Besides that, there is a new base collection called Flawless Face with two primers, two highlighters and 8 shades of foundation/powder compacts.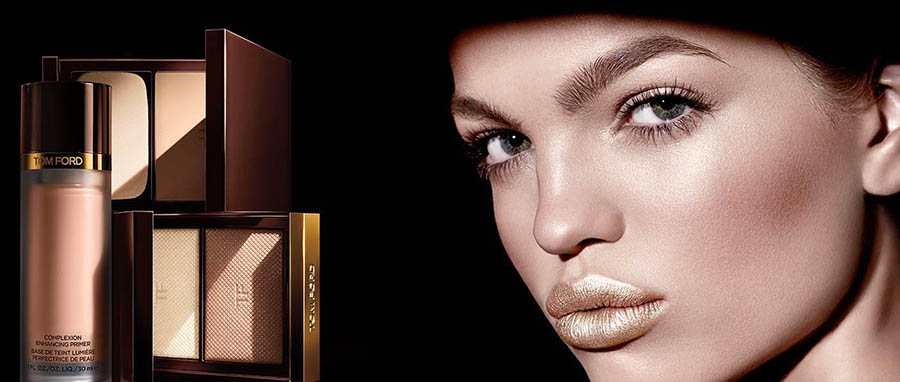 Skin Illuminating Powder Duo, $84
Complexion Enhancing Primer, $74
Illuminating Powder, $77
Flawless Powder/Foundation, $80
Cream, Buff, Linen, Fawn, Sable, Tawny,  Warm Almond and Chestnut
Tom Ford beauty is available from  Bergdorf Goodman, Bloomingdales, Neiman Marcus, Harrods and Selfridges. Some retailers already have this collection in stock.