Here is a preview of some new nail polish launches:
Essie  Stylenomics nail polish collection
Don`t Sweater It, a warm, cozy and creamy mauve
Head Mistress, a bold, in charge and direct red
Miss Fancy Pants, refined, chic, greige
Recessionista,a smart, intelligent and savvy brick red
Skirting The Issue, an exquisite, fashionable burgundy wine
Stylenomics, a wealthy, rich and opulent dark green
I think I need Skirting the Issue,  Recessionista and Stylenomics!
Cocoa Crazed  by Le Metier De Beaute: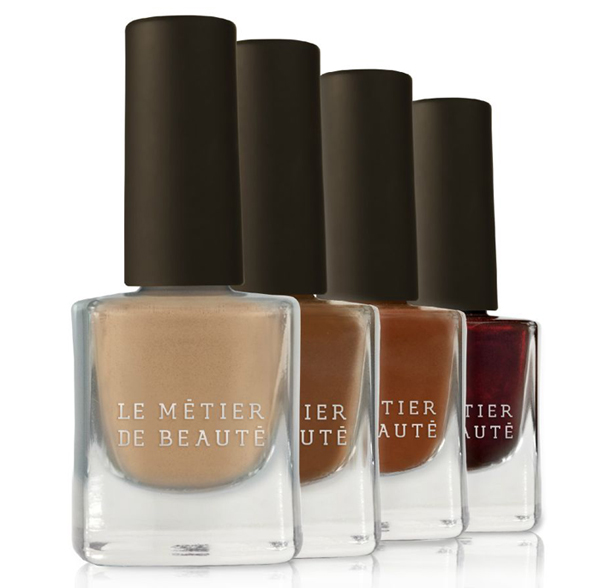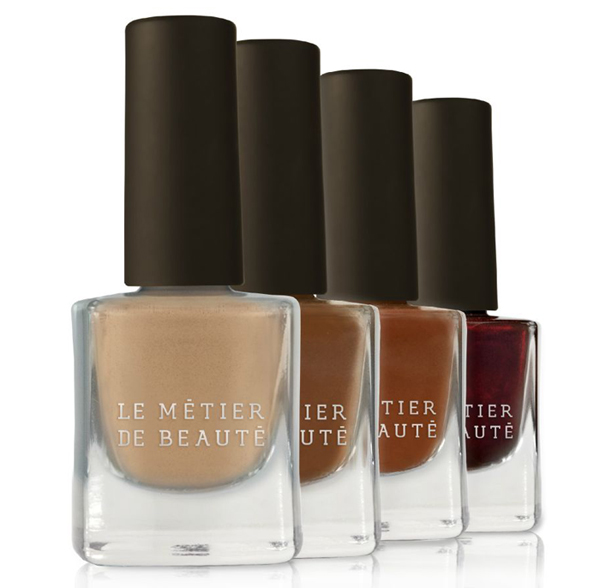 Cocoa Me Crazy – vanilla bean cream with cocoa flecks
Hottie Choco-latte – creamy, shiny chocolate brown
Cocoa Cabana – bodacious brown with a hit of shine
Hot n' Saucy – deep cocoa infused with cherry red under-tones
Each is $18. Hot n'Saucy looks beautiful.