I don't know what is going on with me but I am very into glitter and sequins lately. You may have seem my jumper if you follow me on Instagram.  And trust me, it is a big deal that I am wearing something like this, pretty much all my friends had to make jokes about it, even my parents were surprised when I saw them the other day.
"I have never seen you in sequins, like ever," Mum was shocked.
"She is just old now,"  Dad replied. My Father just likes to tease me whenever he can.
But why all those talks? I just want to share the sparkling nail polishes which are new for this season which caught my eye. And these are not all the options, just the ones I like.
JINsoon Tout Ensemble Collection, $56 from Barney's and Saks
That kit looks pretty cool with a neutral, black and two glittery shades, you can create as many designs as you can think of.
YSL Sparkle Clash La Laque, $28 from Neman Marcus
Two shades 78 Gold Clash  and 79 Silver Clash  which are a part of their Christmas collection.
There is also  this DEBORAH LIPPMANN Gold Digger, $50  from Barney's.  Apparently, it features gold leaf particles which contain 24k gold, platinum and silver.  It can be used alone or layer on top of any of the other colours.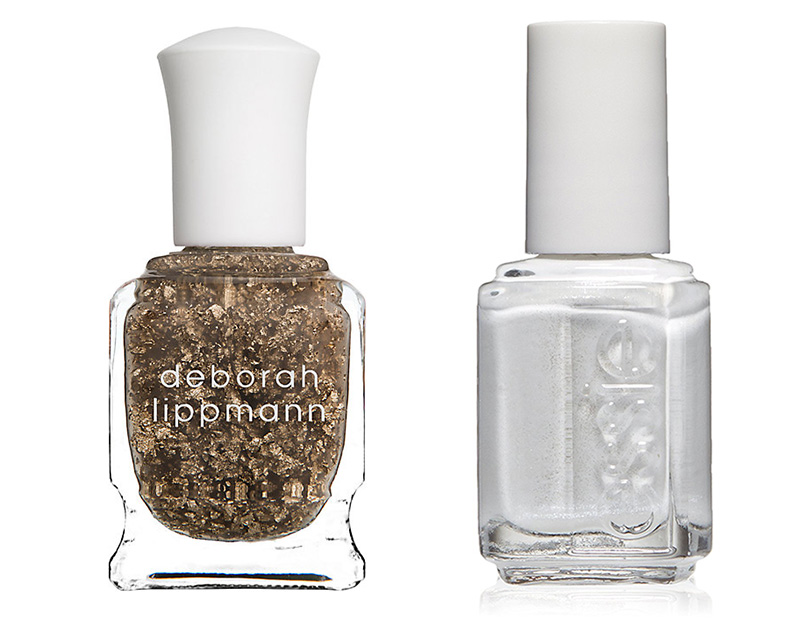 There is also one non-sparkly shade which I really like, and that is  Essie Go With The Flowy, $9 from Amazon which is described as  a cloudlike dove gray. I don't have a shade like this. And, although I don't think I would ever wear a white nail polish but I would like this one.
As for the nail polish I am wearing as I type this – it is Models Own duo-chrome, they were such a bit hit back in the day.