This  Luxury Matte Lipstick (£13.25 from Feel Unique) is the newest edition to Daniel Sandler's makeup range. It is a part of his AW 2012 Escape to Hollywood collection.
I have already written about the Lava eye shadow here, so now it's time for this gorgeous red lipstick which is called Red Carpet.
I am a huge fan of matte lipsticks in general, so was excited about this one.
It applies smoothly, does not drag the skin and looks opaque with just one layer. With two you get an even more intense shades and it lasts for a longer time. This lipstick stays for hours and hours if you put on several thin layers.
Of course, don't forget to prep your lips before applying Red Carpet, I'd suggest a lip scrub and a balm, as such red colour (and matte finish) demands perfect surface!
I would also recommend a red pencil with it if you are going for a define full-on look. You may also gently dab some product with your fingers for a stain effect. I have tried and liked both variants.
And, of course, you can use it as a blush…
As usual, Mr. Sandler created a great product for a great price!   It looks like a lip colour Megan Draper would wear 😉
Here is actually a list of all the Daniel's lip products and the links to my reviews with swatches. I hope you find it helpful.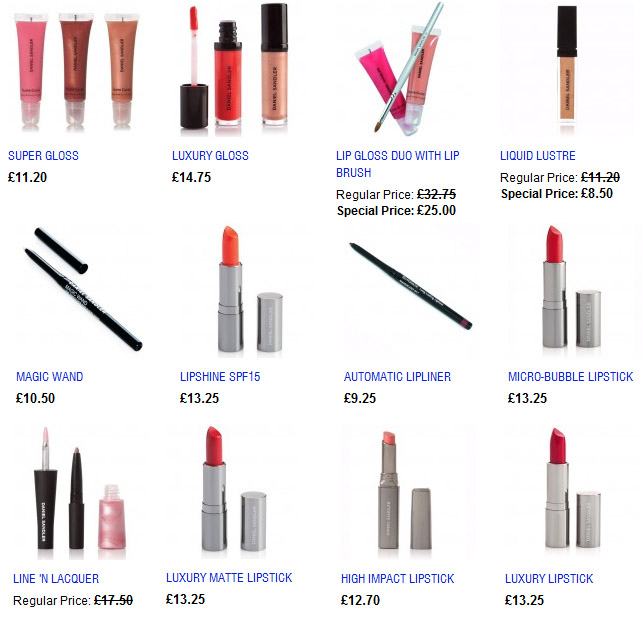 1. Luxury Gloss (LE) – review and lip swatches of both shades here.
2. Lipshine SPF 15 (LE) – review and  lip swatches of both shades here.
3. High Impact Lipstick – review and lip swatches  of two shades here.
4. Luxury Lipstick in Temptress review and  lip swatches here.