Here is a preview of the newest makeup collection of Tom Pecheux for Estee Lauder which is called Pretty Naughty.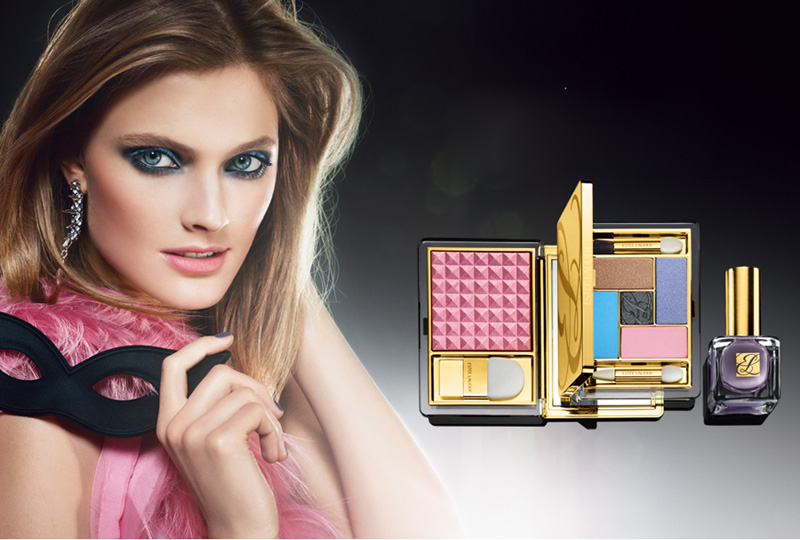 There is an eye shadow palette with pastel candy colours Five Color EyeShadow Palette in Pretty Naughty (£35/$48), newest shade of  Pure Color Illuminating Powder Gelée Blush in Tease (£30/$40),  lilac Pure Color Nail Lacquer in Insatiable (£14.50/$20), and black and turquoise Pure Color Intense Kajal Eyeliner Duo  (£18/$23).
There are also four new Pure Color Sheer Matte Lipsticks (LE, £19.50/$25). They are described as  "Lightweight creme lipstick. Rich, satin matte color. Lightweight creamy lipstick with a lustrous matte finish." You can choose from Rebel (pink), Demure (lilac), Naked (nude) and Rock Candy (coral).
But for me personally the most exciting new launch from the brand is  – Estee Lauder Pure Color Stay-on Shadow Paint (£19/$24).
I do own two of their Double Wear cream eye shadows and love them a lot, so will definitely take a look at this new offering.
There are nine shades to choose from: Sinister, Cosmic, Neon Fuchsia, Pink Zinc, Bold Cobalt, Halo, Extreme Emerald, Steel and Chained.
And I like Cosmic and Sinister the best.