Here is a preview of the newest Illamasqua makeup collection for summer 2014. To tell the truth, I miss their old collections with a lot of promo images and tonnes of new products with original and innovative colours…
Here is a promo image and a group shot of all the new releases.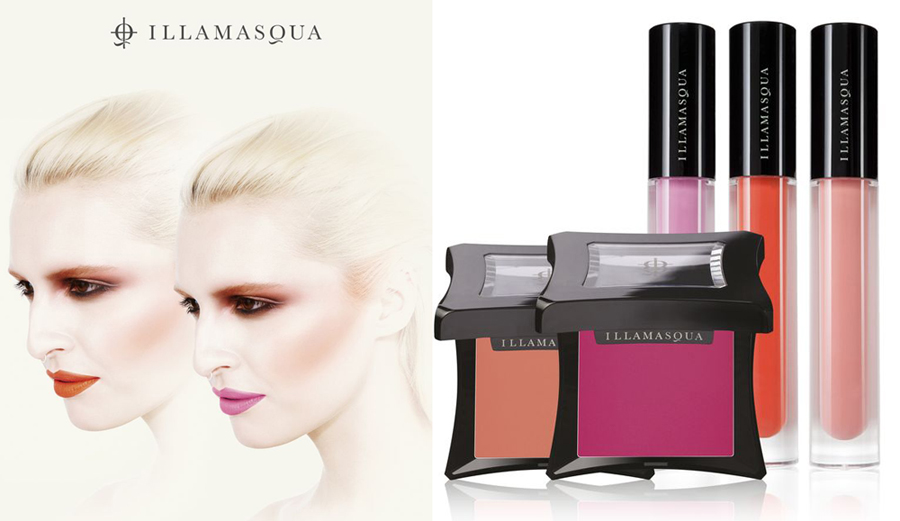 So,  there are two new shades of Velvet Blushers (£21.50) which are a matte cream-to-powder blushes.
 Flirtatious, soft pink
 Conviction, bold pink
Besides the blushers, there is a brand new product – Matte Lip Liquid (£18.50). It is a liquid matte opaque and long-lasting lipstick.
Surrender, warm peach
Exotic, vivid orange
Forbidden, sensual pink
This collection is already out. I personally like the vivid pink blusher the best myself, and what about you?
Here are two more promo images …