The great  thing about scents is that they can bring back the memories! The scent of my holiday last year was Jo Malone's Blackberry and Bay and this year it was all about Le Soft Perfume Stick in Rock which I have already mentioned in my favourites post.  So when I am feeling down, I love using both to bring back, if not the holiday itself, then the memories about it!
This is how it looks like. Pretty cool, right?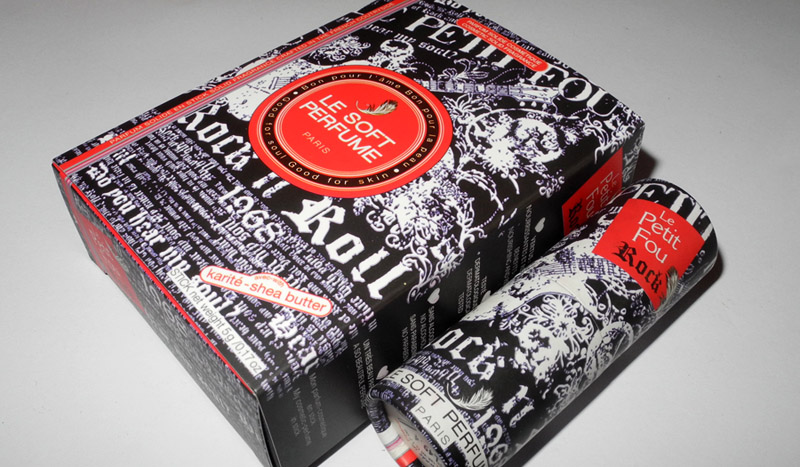 This is a solid perfume with shea butter which you can always have with you and apply on the go.
I have the one which is called Rock, of course, which is a scent with the notes of Bergamot, Lemon, Orange, Cedar and Musk.
I was worried that it may not last but, luckily, I was wrong, and you can definitely smell it on yourself for several hours. Plus, since I carry it with me pretty much all the time, I can always refresh it during the day for a  little pick-me-up.
What I love about this perfume is the fact  that it is not very overpowering and only people that are close enough to you can smell it. There is something intimate about that, as if it is your little secret.    I personally find Rock being sexy and sensual scent, nothing girly or floral, so it is my new love!
You can get it (or other Le Soft Perfume) fragrances at  Cult Beauty for £19. I think it would make a great gift, too.