Today I want to tell you about my newest obsession, in terms of beauty,  Malin + Goetz candles. I will start with Cannabis, which is a bestseller.
As usual with the brand, you get a chic, modern and clean design (see it here) of everything from the packaging to the candle itself. It [the candle]  is placed in a clear glass with a logo on it.
According to Malin + Goetz ,  their candles are made from the "earth-friendly, natural blend of beeswax, vegetable and soy waxes."  From my experience I can tell that they have a clean burn.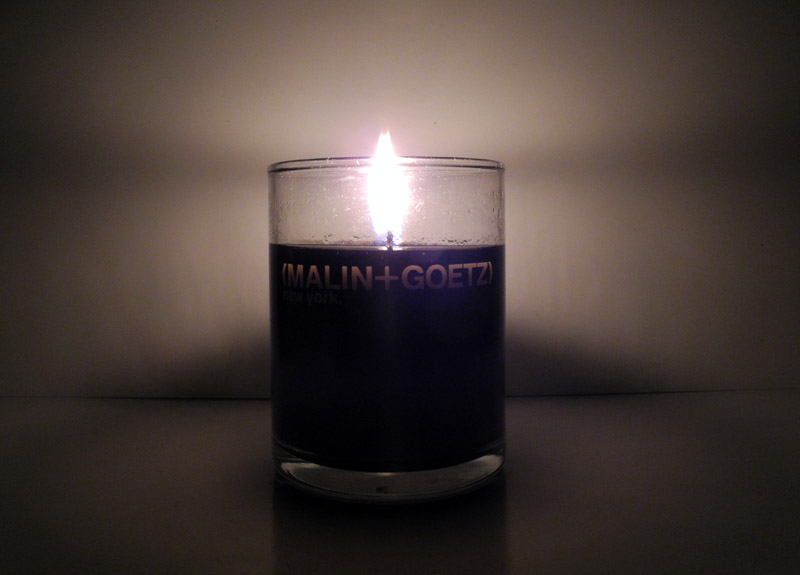 What about the Cannabis candle?
Top notes: fresh lemon and orange, middle notes: fig and pepper, base: oakmoss, sandlewood and amber-patchouli.
And, oh my goodness, it is amazing! No wonder, that it's a bestseller. This scent is described as addictive and sexy, and I would agree. It is zesty and peppery, with some sweetness added by patchouli and  darkness and deepness thanks to oakmoss and sandlewood.
I have a mini candle, since I was getting it blindly, without smelling first, and didn't want to risk. But I will definitely re-purchase it at some point. Plus, the price is very pocket-friendly. I have got a 67g one for $14 only (that is  around 25 hours of burning time; taken from the website), the regular size, 260g is $52.
I have two other scents (and now I want them all), and I will definitely share about them soon.  I'd say that the quality of  Malin + Goetz candles is excellent. They are definitely among the best ones I have tried.
Buy it from Nordstrom, Net a Porter,Space NK  and Amazon