Here is the promised swatch of the 922 Inglot nail enamel which I have got as a present from my friend.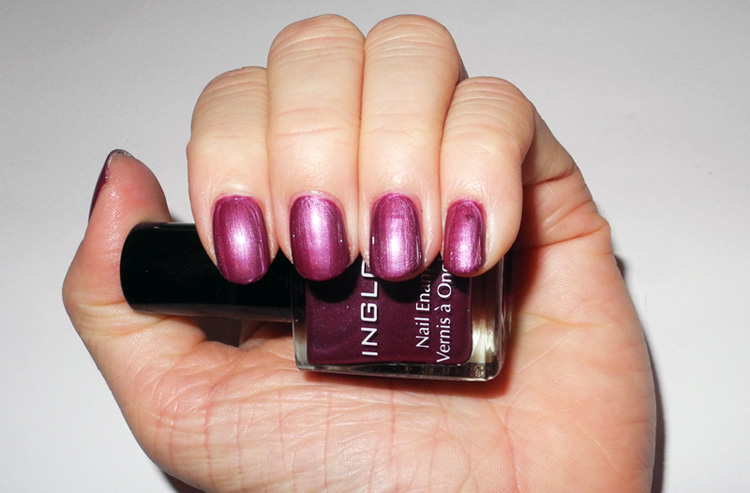 Although I love purple, I am not a huge fan of this particular shade, as it is too metallic (frosty?!) for my taste and it's  too lilac. I don't know, maybe it's not really my style.
I personally love  opaque creme nail polishes, this is probably why I am not very fond of this one. And what do you think about this shade?
Colour aside, I like the quality of this nail enamel, in fact this is not my first one and I have already featured several other shades:  here, here and here.