It's been forever since I've  posted the "Photos of The Week" feature, the thing is that I was away for two weeks (for work) out of four in May so I did not have that much time  for random blog updates, unfortunately.
But here we go…
1. Peonies
When I saw these gorgeous pink peonies, I just couldn't help myself and had to get them. They look so gorgeous and smell amazing. I wish I could get fresh flowers every week both for my home and work.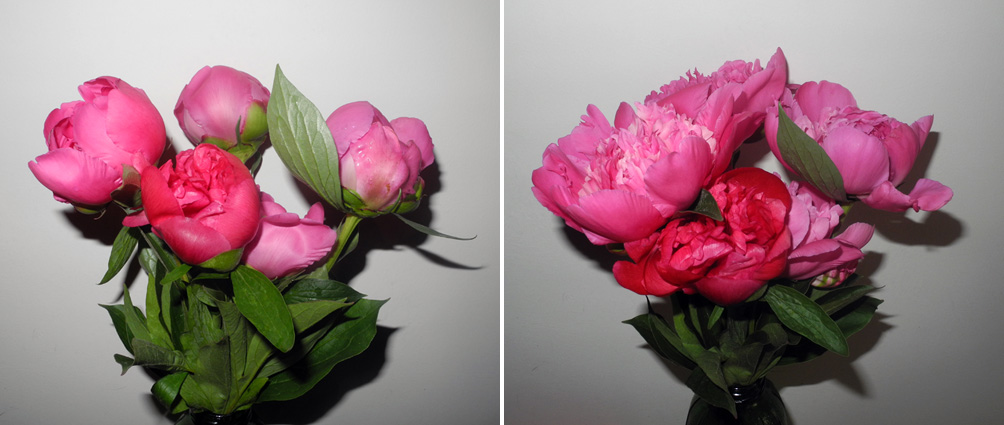 2. Face Care
I have some little marks and scars left after several blemishes I had months ago and now I am trying my best to get rid of them. I have big hopes for these two Clarins products, among other things, and can't wait to see the results.
3. New Eye Shadows
Daniel Sandler kindly sent me his new eye shadow quads which I have been wearing  a lot this week. I will definitely write a review later, after I have a proper "play time" with them.
4. Cats
This is a bonus picture for all the cat lovers. How cute does my friend's cat look like? Such a babe.
5 .Satin Sheets
I really love satin sheets and have several variations, here is one of them below. I also have black, by the way.  It it is definitely not for everyone, but I love it. The nail polish, if you are wondering, is Lancome Le Gris L'wren Nail Polish.
6. Fitness
I love working out and  eating healthy. But lately  I love it  even more than usual, I have even added a board on my Pinterest.
7. Game Of Thrones
Of course, I had to post something GOT related. First of all, can you believe there are only two episodes left? NO!!! So…what do you think about the character below? Not gonna spoil who it is for those who haven't seen it yet.