I was surprised when I realized that I never did a feature about Rouge Bunny Rouge When Birds Are Singing Long-Lasting Matt Eye Shadow in Blackpepper Jay, which is among my favourite eye shadows. I even mentioned it  back in my August favourites.
I don't have  time or desire to use 4-5 eye shadow shades for my eye makeup on a daily basis, so I appreciate the shades that I can wear on their own and still look nice.
Blackpepper Jay is one of those shades. It is a beautiful cool toned blackened brown, which is described by the brand as semi-opaque.
I have already raved about RBR eye shadows numerous times, but this is the first matte one that I am writing about. But guess what? It is the same, in terms of quality.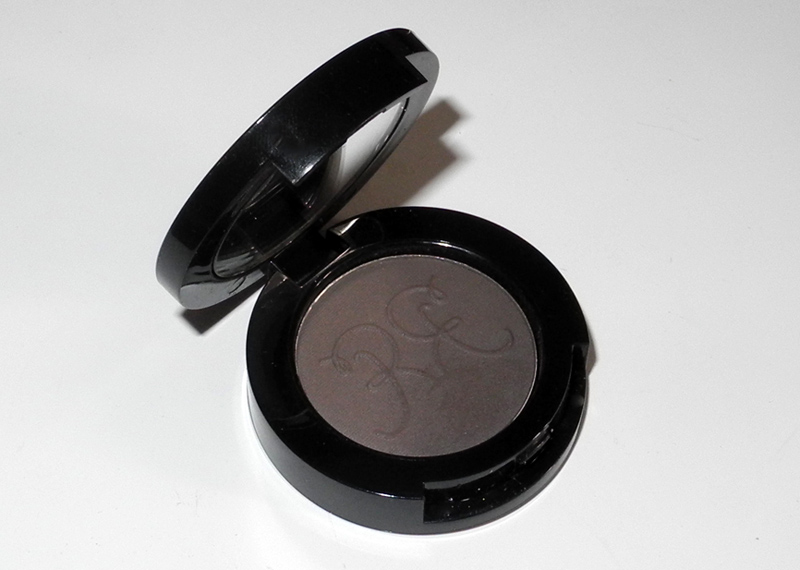 Smooth, non-chalky and easy to blend. Plus the colour is  amazing! This could  even work as a contouring shade for certain skin tones when used very  lightly, I have tried actually.
I actually did a post about my top 5 Rouge Bunny Rouge products. Well, if I did it today, I'd have to include this eye shadow, as I love it a lot.
Above you can see the swatches, the one which is not focused should help you to see the  undertone better.
And what is your favourite RBR eye shadow? Would you like me to do a post about all the shades that I have?