Quite a few brands famous for mascaras launched  additions to their ranges, and we are talking about Lancome, YSL (The Shock) and Dior.  And I have reviewed at least one from each brand in the past…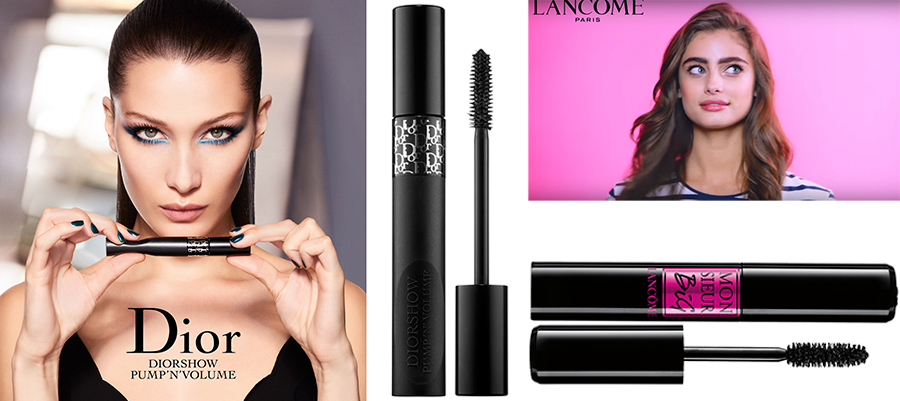 I am also a huge fan of the Givenchy mascaras, so I am excited to see a new one from them, too.
But today let's take a look at two mascaras I haven't mentioned yet.
Dior Diorshow Pump'N'Volume Mascara, $29.50 from Sephora, from Selfridges and Bergdorf Goodman .
"A super-volumizing squeezable mascara with a fully loaded brush for instant, extreme lash volume.  By pumping the soft tube, you'll coat the brush and soften the creamy, rich mascara formula inside for a perfect, fresh application, every time".
Lancome The Monsieur Big Mascara,  $25 from Sephora,  Neiman Marcus,  Selfridges, Harrods, Nordstrom.
"A high-volume mascara that delivers bold lash volume for up to 24 hours. Features a large brush and an ultra-creamy formula that glides onto lashes like silk and delivers up to 12 times the volume with up to 24 hours of wear".
I am actually trying out quite a few mascaras now, so expect to see the reviews in the future.