Believe it or not, but I have already bought some Christmas presents for my family which is very unlike me, as I usually get everything very last minute.  One of the main reasons for that is that I struggle to keep my presents a secret, and I want to give them straight away!
This is why a new #ChristmasGiftGuide  feature is here for those of you who love shopping for the gifts early. Hopefully, these posts will help you to pick the best offerings from the overwhelming new beauty launches.
In my opinion, you just can't go wrong with a luxury candle. And here is this season's offering from Diptyque.  The most hyped up candle brand. Ever.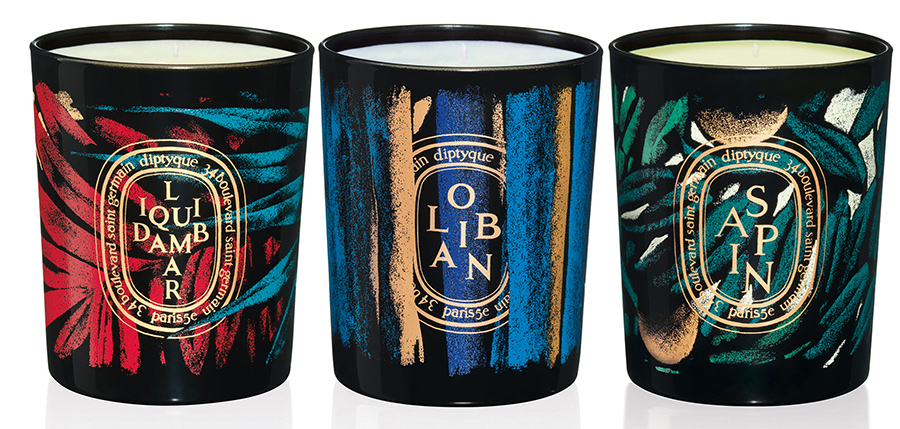 This year's release:
As I've mentioned before, perfumes sample sets (usually 2-3 ml) and discovery collections (at least 5 ml-10ml) are some of the best beauty gifts you can get!
It can be risky to get a full sized bottle, unless you know for sure what kind of scent the person loves. If not, getting a collection of samples is always a great idea, as there are so many new fragrances to discover.
I have already mentioned  Rouge Bunny Rouge and Juliette Has A Gun. I also have such sets from Jo Loves and Jo Malone.
And this year I am loving Maison Francis Kurkdjian  The Fragrance Wardrobe ( for her, 8 x 11 mL) $195 from Neiman Marcus.  You get: