I have realized that it's been a while since I had a black manicure. It's one of my favourites plus I am always in the mood for black – so I did get one last week.
I was curious about CND Vinylux Weekly Polish, so it was time to try it, finally. And here are the results!
  Since I've tried it in the salon, I can't really comment on the application, since the girl that I see there  is awesome, and she makes everything look like magic. But it did look smooth and opaque with two applications.
As for the finish,
A  lot of readers told me that they love reading personal posts, so here is one, for a change. This time it's  10 random beauty facts about me, but next time I can write random facts about myself. I love reading those about people that I follow, so maybe that is something you'd  like to read about me, too.
So, here we go 🙂
1. Recently I have been loving only red(ish) nail polishes, I even wrote a feature about it. Whenever I put on something else, it feels "wrong". In fact, I am giving away some of my varnishes to one girl I know who is very into nail art.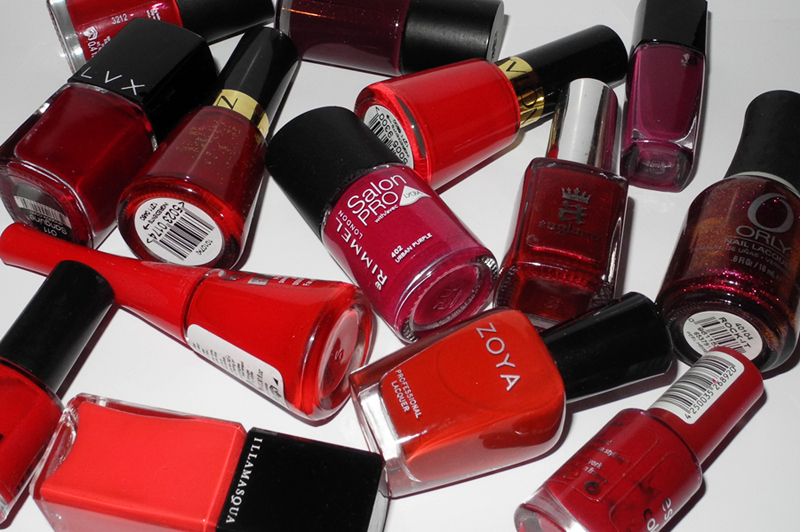 2. Although I have tonnes of eye pencils and liners, 90% of the time I will use Lancome's Le Crayon Khol in Brun Noir. For me – it is perfection.
3. I am almost useless when it comes to hair styling.  A good friend of mine is a hair stylist, and  she showed me different ways to style my hair, and gave me so many tips. It looks so easy when she does it, but when I try  – the results are not even close.
4. Most of the time I just wash my hair with a shampoo and use several drops of oil through the ends.  Yes, I don't like conditioners, and rarely use hair masks. When I am in the mood, I can use SachaJuan's Ocen Mist, but then my (male) friends tell me that I need to brush it. Is it a myth that men like "I just got out of bed hair"? Hmmm
5. I was