Here are some beauty and makeup products I've picked up in February.  This is an overview of the things that I buy, and a place where you can share about your newest purchases. And, of course, stay tuned for reviews of the hair system products in the future.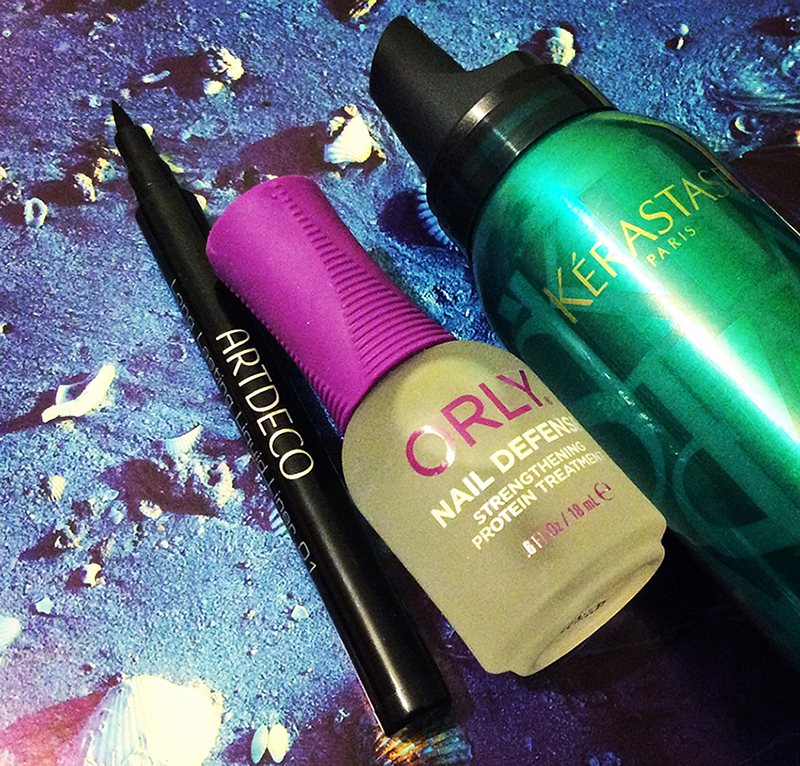 Artdeco Long Lasting Liquid  Eyeliner in Black 01
Ever since Rouge Bunny Rouge changed the nib of my favourite eye liner, I am on a hunt for a prefect replacement, as it was the one I used pretty much every day. This time I've got the ArtDeco one, and it looked almost identical on-line, but unfortunately it is not in real life. However, it is a good one and I hope I will enjoy using it.
Orly Nail Defence Strengthening Protein Treatment
After a very bad experience at a nail salon (this is what happens when you cheat on your manicurist who works far from both your home and work) – I really need to restore my nails,  and this
I am a big fan of cleansing balms and melting cleansers mostly because they work great for my dry and sensitive skin, and  also because I love to massage my face while using a cleanser.
It all started with Elemis Melting Cleansing Gel (review) back in 2011, and I never looked back! Over the years I have now tried quite a few, so decided to make a lill' round-up. Maybe, if you are looking for such kind of cleanser, this will be helpful.
Elemis
I am a huge fan of Clarins' toners: I have already tried Clarins Extra-Comfort Toning Lotion for Dry and Sensitive, Clarins Toning Lotion with Camomile for Dry and Normal Skin and Clarins Gentle Exfoliator Brightening Toner.
And I really wanted to try the brand's cleansers: Water Comfort One-Step Cleanser with Peach Essential Water and One-Step Facial Cleanser with Orange Extract. 
I plan using them in the mornings when I am often in a rush, so picked up the first one this time and will get the other one next time. I will report back later but have big hopes for this product!
I also wanted to buy a new soap so got the Korres one with milk.  The lady in the shop told me  that it's her personal favourite from the range, so  hopefully it will not disappoint.
By the way, if you are looking for nice soaps, I personally really love Cowshed, those are brilliant.