Unfortunately, drugstore mascaras don't do that much for me, with the exception from Max Factor. I remember how I would save for my favourite 2000 Calories ages ago. And I still love good ol' Max Factor when it come to mascaras. I think they do amazing ones.
This is why I was excited to try their newest offering – Excess Volume Extreme Impact Mascara (£12.99) from Boots and Superdrug .
I think this is easily one of the best mascaras I have ever used. In fact, I think it is revolutionary! What is so special about it, you may ask?
First of all, it gives great volume.  It has the same type of brush, as the famous False Lash Effect mascara, thick plastic with small bristles. My lashes are thin and short, and I can definitely tell the difference.
But that is not all! The most exciting part is the ultra black lacquer on the other side.  From my experience
I actually can't believe that I did not write a review about Hourglass Film Noir Lash Lacquer as I've had it for a long time already (I guess you  can see that).
This is a very innovative product from the brand which is basically an ultra-black glossy top coat for lashes.
It comes with a small brush and you just paint the lacquer on top of your mascara.It makes the lashes very black (mascara just can't give such an intense black shade) and glossy.
It is a great product for an evening out or a special event. In fact, a lot of celebrities, who's makeup was done by Hourglass wore it on the red carpet.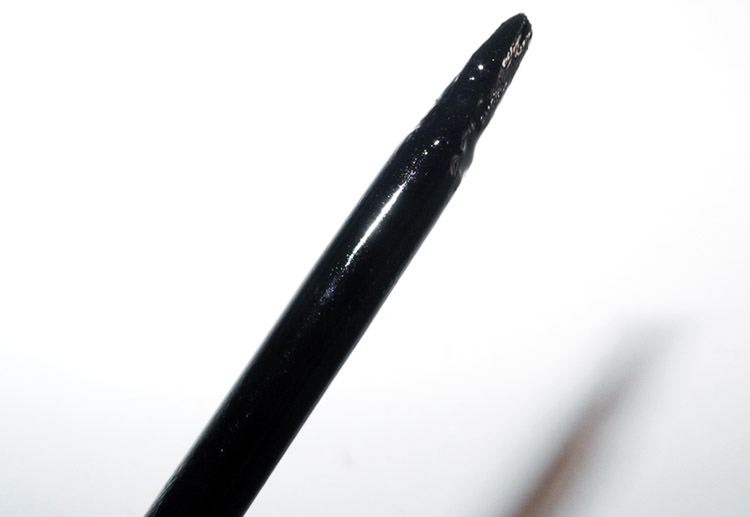 Since