It's been forever since I've posted my "Beauty Inspiration" feature about a certain female, but the thing is that I take this feature very seriously, and post only about those women that really inspire me.
So today I want to share some photos of one of my favourite models – Mariacarla Boscono. She is Italian (just like Monica Bellucci and Cristina Scabbia) and she is gorgeous!
1. Love magazine 
This has to be one of my all time favourite fashion photos, I even use it as a wallpaper for my phone.
2. Spikes
Mariacarla is such a  natural beauty, I love her eye brows and cheekbones.
3. Black
This is one of my favourite photos of her, and all black outfit will almost always get my approval 😉
4.Black and White
I really love her in black and white. Both outfits are amazing, by the way.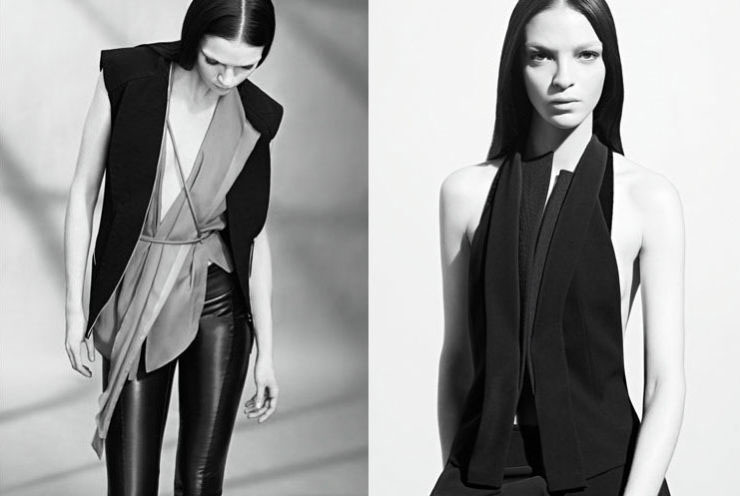 5. Massive Earrings
Do you remember those Givenchy earrings? I think she can definitely pull them off.
6. Givenchy
Speaking of Givenchy… Of course, I had to include her photos with Ricardo Tisci and some of her promos for the brand.
7. Graceful
This is just one of her stunning photo sessions. Love the cool toned background, really suits her.
8. Colour
Although she looks stunning in black and white and black clothes, she is amazing in colour, as well. The photo is from Marie Claire.
9. Mesmerizing Eyes
There is just something about her look…
 10. Harpers Bazaar
No comments here, Mariacarla rocks 😉