I have already posted about the new Dior's eye shadow quints  which will be a part of the brand's Autumn makeup collection. But what other shades of the eye shadows will be available, and what other makeup products are a part of the new collection?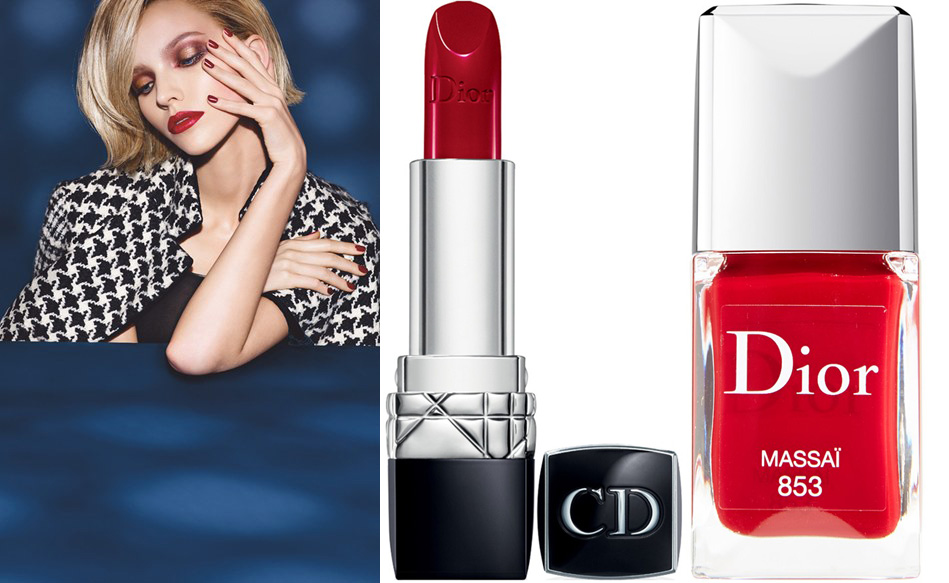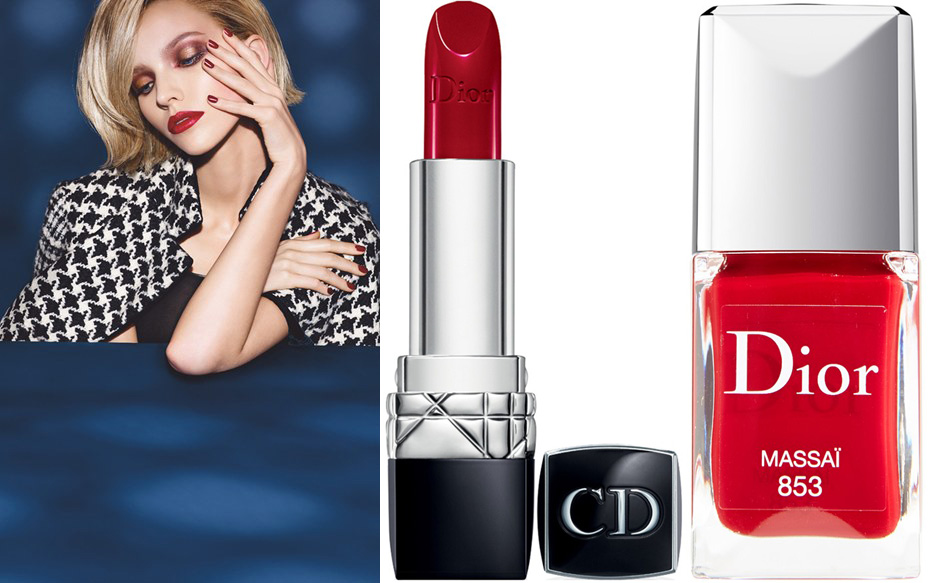 There will be five nail polishes and five lipsticks.  Four of each have a corresponding name. My personal favourite has to be  Vernis Gel Shine & Long Wear Nail Lacquer in 853 Massai and Rouge Dior Lipstick  in  Massai 869.
As for other shades, they are:
Tutu 254 and Tutu 354; Bar 317 and Bar 902; Pied-de Poule-977 and Pied-de Poule 206;  Carre D'Or 135 and Carre Bleu 796, with lipstick names coming first.
These are sold separately actually and you can buy the nail polishes here, here or here (£18.50/$25). And lipsticks here, here or here (£26/$35).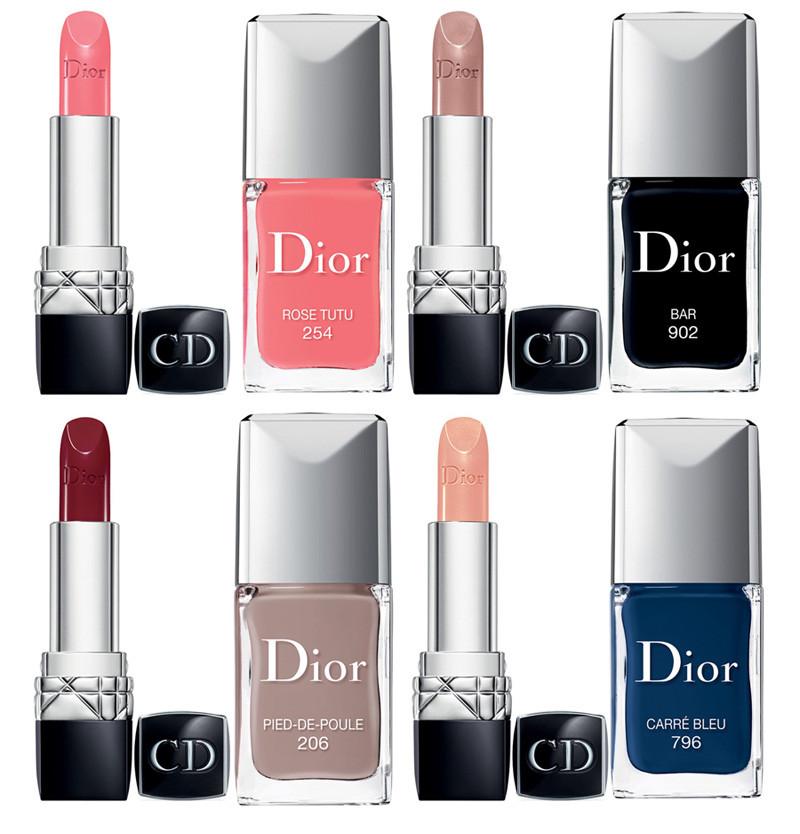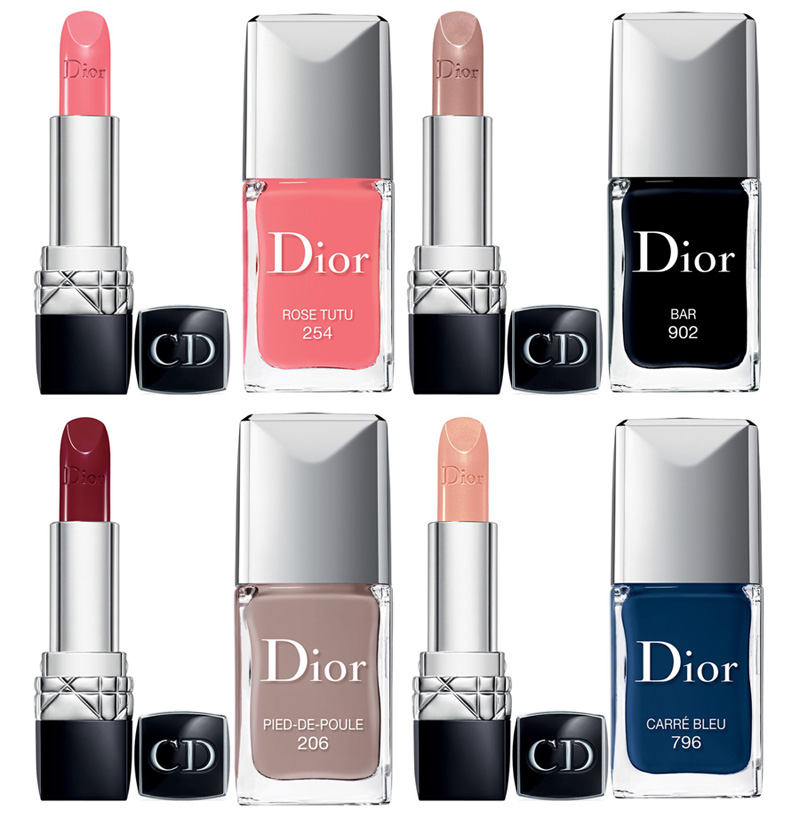 And what about the eye shadows?  The re are six more 5 Couleurs eyeshadows, and they all look gorgeous:
 Montaigne, Versailles, Cuir Cannage
 Candy Choc, Femme-Fleur, Jardin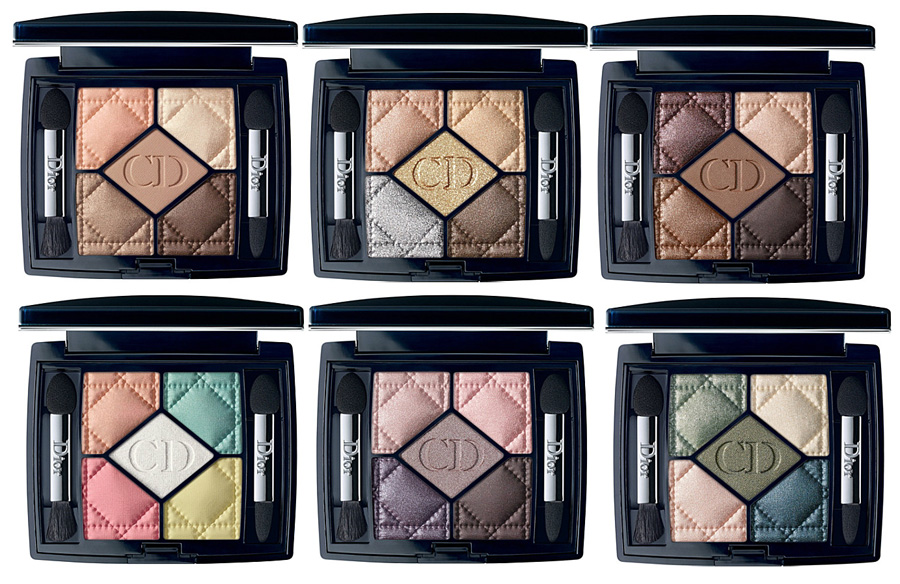 I love the look of Montaigne, Cuir Cannage and Femme-Fleur.
You can buy them from Selfridges for £42 each.