This week was quite eventful in the beauty world, as Lisa Eldridge launched her Summer makeup collection. Of course, I loved the look of everything.
The thing is that I have too many liquid highlighters and blushes already to get any new ones. I am also not the biggest lipsticks wearer. This is why I chose a gloss. I was torn between Charm described as "a sweet, shimmery candy pink" and Delilah "a retro-futuristic, pinky violet shimmer".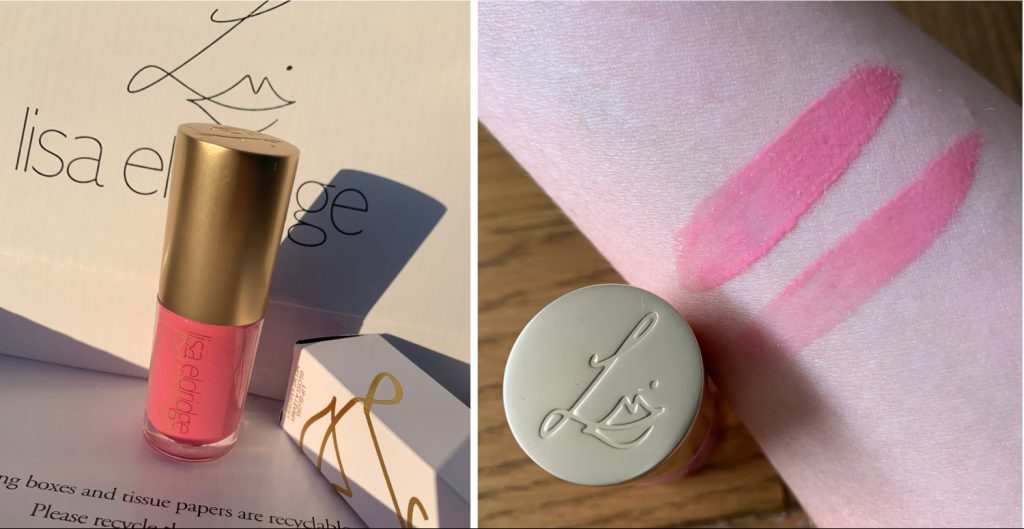 I went for Charm in the end, as it seemed like a great colour for an every day.
The photos of Lisa's new releases are taking the Instagram by storm but here is an in-depth review. Spoiler – Gloss Embrace is as good, as you'd expect it to be.
There is a great attention to the detail: the packaging, the applicator and, of course, the shade itself.
Packaging
Just like all LE products, this one comes in a white packing with gold monogram and writing. You get a gold coloured top with Lisa's monogram on it, as well.
Texture
Gloss Embrace is a great name for the product. First of all, you get this cushion-y doe foot applicator which makes the application foolproof and super easy. And, most importantly the formula itself is brilliant. It feels like a balm, and the lips are soft and moisturised afterwards. It is smooth, silky and not sticky at all. Important to mention that the product is unscented.
Colour
Colour-wise, Charm is more pigmented than I thought it would be. I'd say it's a medium bubblegum pink, not too cool but not too warm, either. Because of the silver micro shimmer you get that glassy mirror-like finish. There is also an option to tone it down a bit for the barely-there wash of colour. Just plump pinky lips, and that is exactly how I love wearing it myself.
If you love a lip gloss as much, as I do, I would definitely recommend Gloss Embrace. Besides, these glosses have a reasonable price tag. Each is £18, and you can find them here.
Moreover, there are foundations from the House Of Eldridge coming our way soon-ish.
But I personally cannot wait for the eye products: mascara, eye liners and eye pencils. Would be dreamy, as eye makeup products are my favourite and most used.