I love such things as scents and music, as they help to evoke memories, and it's almost like you can feel the same emotions and "re-live" certain events that happened in your life… It is one of my favourite thing, ever.
This is why I treasure my Yves Rocher Mure Sauvage Eau de Toilette so much. I have got it as a Birthday present from a very dear girlfriend five or even six years ago, and I still have my bottle. Now they have a different design.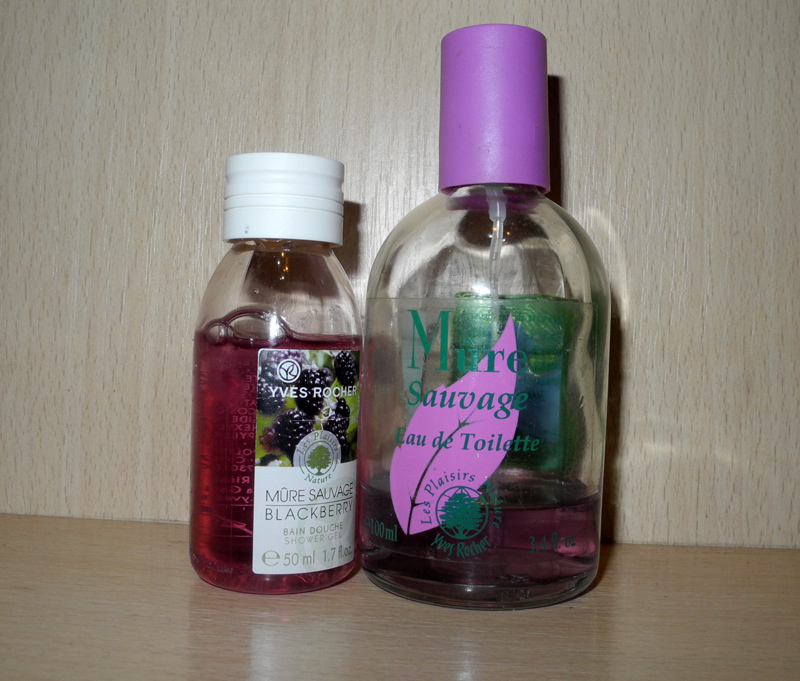 This fragrance is, obviously, nothing complicated or long-lasting, but that doesn't matter. It makes me smile whenever I wear it. Plus I really like it, from all the scents Yves Rocher have – blackberry is my favourite. In fact, quite a few of perfumes that I like have blackberry, as one of the notes. Jo Malone Blackberry & Bay, for example.
Last month I have also picked up a miniature shower gel with the same scent, to use it during the holiday season when I visit my family.
Although it is not such a good value for money, as their big bottle of shower gel I am a huge fan of these cute minis, and this is my third bottle (I also have Raspberry and Vanilla).
In fact, I plan to get even more scents… Plus, these would work as great stocking fillers.
And what is the scent that you have been using and loving for years?