I've been wanting to try  OROFLUIDO Beauty Shampoo for Your Hair  for some time, so I've bought it back in January finally. I have actually finished the bottle already, so  it's about time to write a review.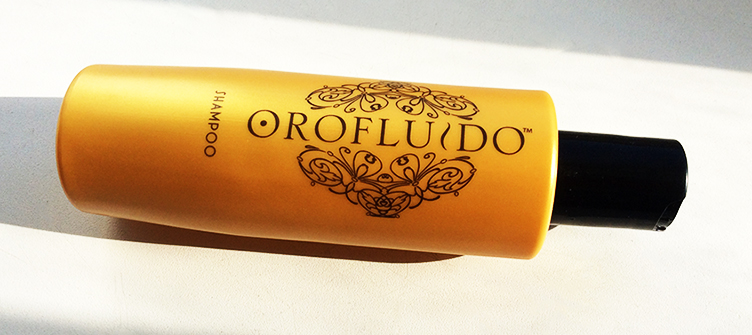 According to the brand, this shampoo contains 3 natural oils:
Argan oil strengthens hair and makes it extremely light and incredibly silky.
Cyperus oil gives natural protection against free radicals. It makes hair soft and voluminous, leaving it manageable, smooth and flexible.
Linseed oil seals and smoothes the hair cuticle, providing uniformity and control. As a result, hair gathers and reflects the light, giving it a spectacular shine.
I was very excited to try it, as I've read so many good things about it.
My favourite thing about OROFLUIDO Beauty shampoo was definitely the scent, it has that beautiful oriental-y fragrance which is especially perfect for colder months. It does clean the hair nicely, and does leave it shiny, I find.  This is a very good shampoo, however, L'Oreal Elvive Extraordinary Oils is not worse and is way cheaper.
I personally don't mind paying for a good shampoo (Philip B, Kerastase,  Kerastase, Leonor Greyl), and I do have some pretty expensive ones but only when they are really worth it. Don't get me wrong, this is a great shampoo, and I loved using it, but next time I want to try something different. I am thinking Revlon Professional, as several people recommended it to me.
As for OROFLUIDO Beauty Shampoo  for Your, it is probably a great option for someone with drier/colour treated hair. So, if you are looking for a good oil-based shampoo which smells amazing, and don't mind paying over £10 – check it out.
Available from Feel Unique and Amazon($14.25)
Unfortunately, I threw away the box before taking a photo of the ingredients..