I shared about these gorgeous lipsticks over at my Insta ages ago so here is finally an in-depth feature.
Rouge Bunny Rouge Tinted Luxe Balm ENCHANTING BLOOMS  are gorgeous tinted balms for lipstick-phones.  You get a juicy and glossy hint of colour and the comfortable moisturising and hydrating texture of a balm. 2-in-1, hello!
And, let me tell you, they looks so so good on during the warmer seasons. I suppose this is why it took me so long to write this feature, as I personally prefer  a full-on matte finish in colder months. While now the balms look insane with that fresh  glowy summer makeup,  they are just that finishing touch. Plumping and radiant effect is guaranteed.  The lipsticks are delicately scented, and  I love the minimalist chic black tubes.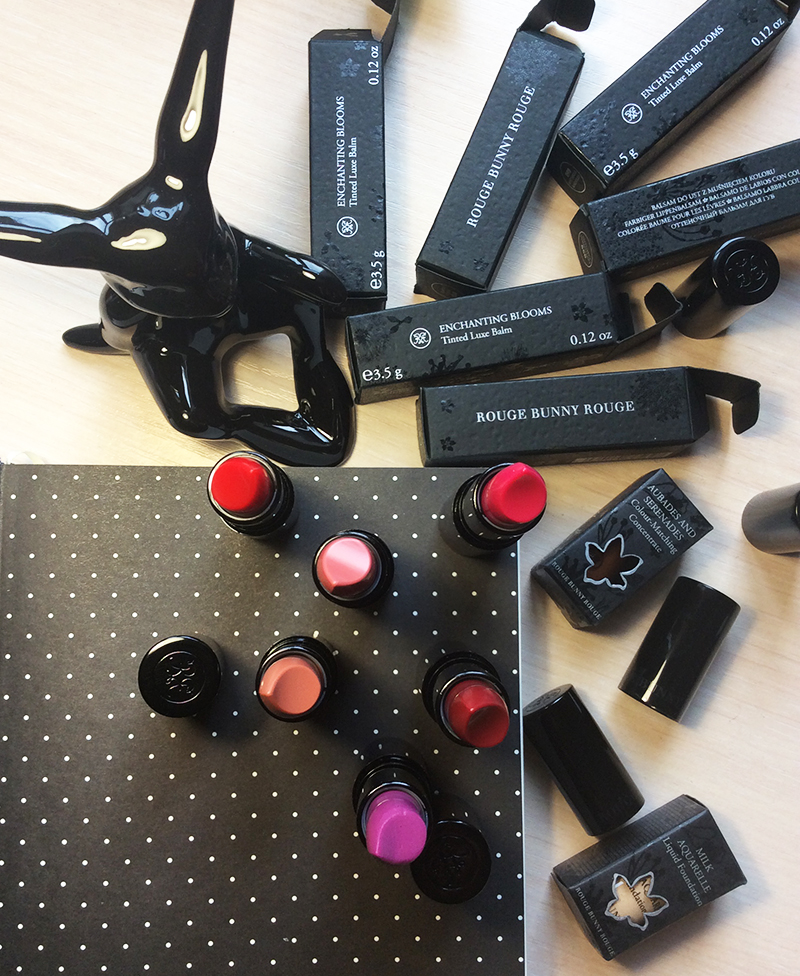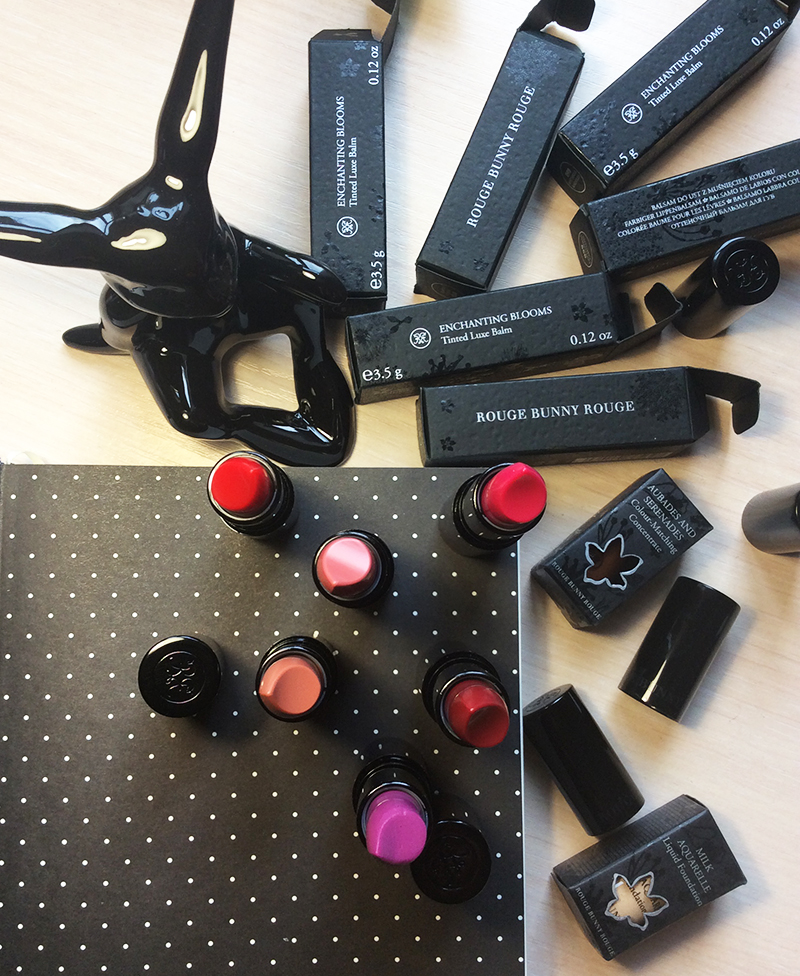 The formula is non-sticky and lightweight, unlike many other formulas that I've tried. I think Enchanting Blooms  have to be one of my favourite launches from the brand to date. They kindly sent me all the shades to share with you, so here they are, as shown on the photo:
CAPTIVATING CAMELLIAS, a warm kiss of soft caramel with a hint of peach
MYSTERIOUS MAGNOLIAS,  a gentle hint of neutral, soft pink; probably my favourite one
LOVELY LILACS, a cool and tender violet with just a drop of magenta; the most unique shade
PLAYFUL PRIMROSE, a soupçon of pure, cool, sheer pink
AMAZING ANEMONES, a bright, transparent red with a delicate splash of berry
POISED PEONIES, a silky and transparent touch of cool, rich, dark cherry red


They all are absolutely beautiful, aren't they? Here is me wearing Mysterious Magnolias which is probably my personal favourite shade.
It is also important to mention that you can wear the balms, as they are, with that glossy finish but can also pat them in with your finger or a napkin to knock off that sheen slightly.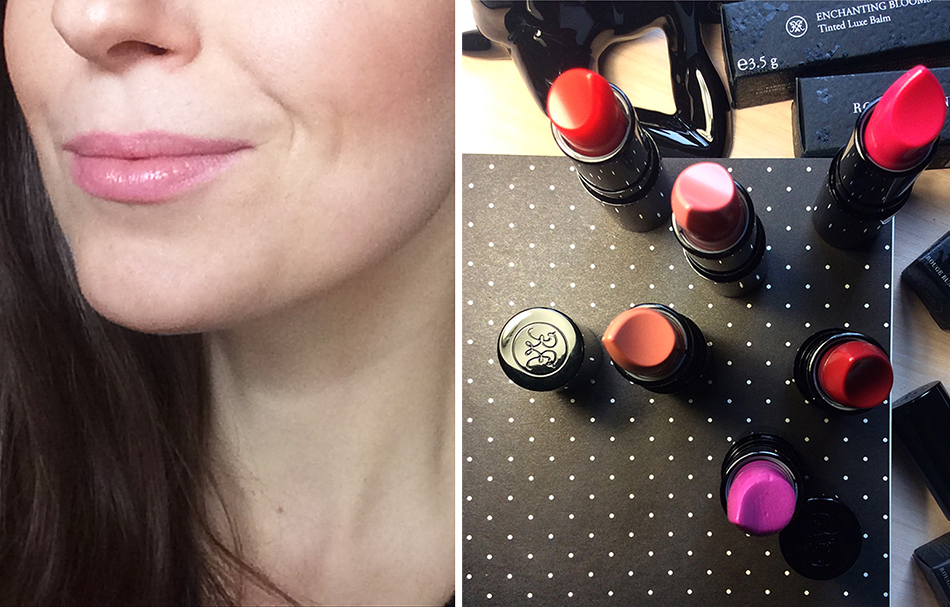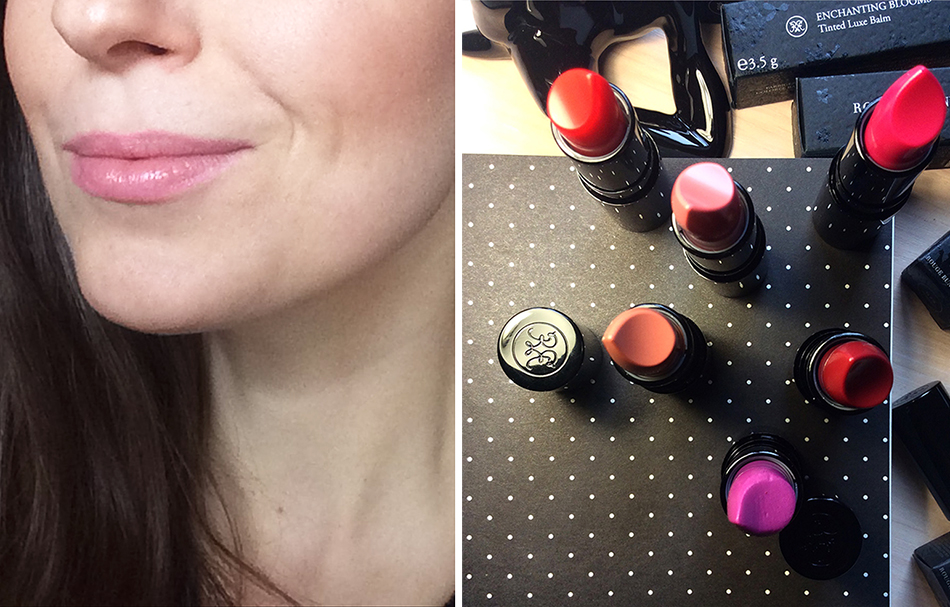 And below is also a comparison of the brand's other lipstick formula, Sheer Lipsticks Succulence of Dew (here), if you are wondering. I've chosen similar shades. Playful Primrose and  Jasmine-Weighted Air.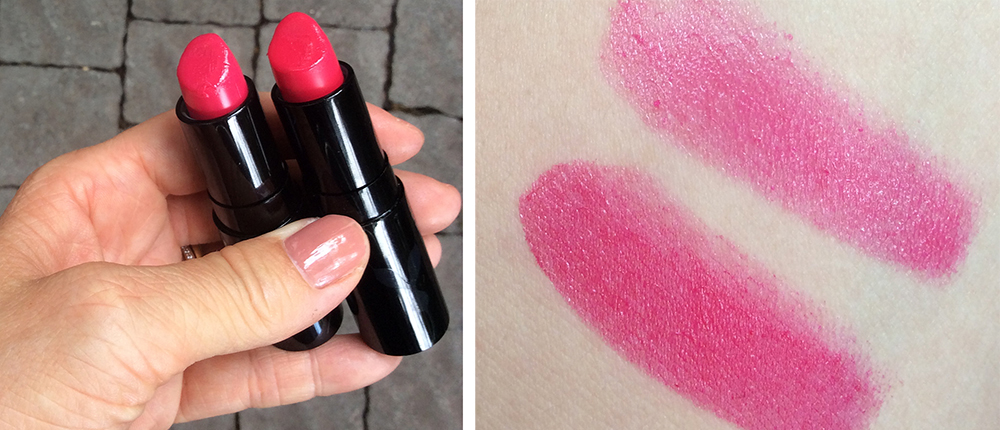 As I was writing this feature, I have  noticed there is one more shade which was a part of a previous collection which I do not have – HEAVENLY HONEYSUCKLE, a juicy, transparent and luminous nude (formerly 'Pinch of Nude')
The lip balms retail for €29 from the website, and I am a big fan.
PS. RBR just relaunched their cream blushes, and they look hot!