Mascara is probably the makeup product. And usually  even those ladies who are not into makeup love themselves some mascara so I've decided to dedicate this week to mascaras, and we will start with looking at my all time favourites. I've selected six: five black and my all time favourite colourful mascara.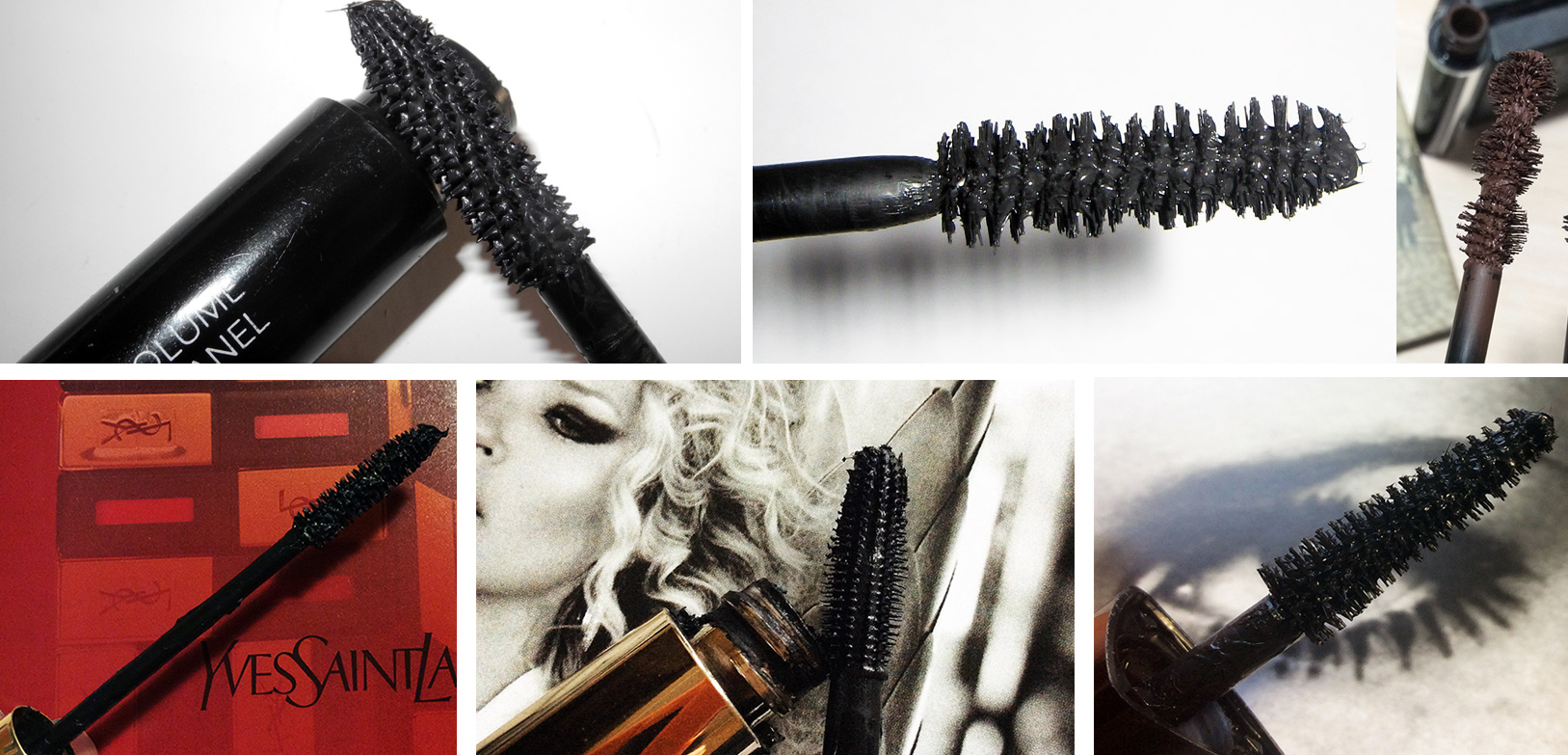 Here we go:
A few of these are a cult classic, and for a reason, I must say. Hourglass mascara was launched relatively recently but it took the beauty world by storm. Smith and Cult is the
Quite a few brands famous for mascaras launched  additions to their ranges, and we are talking about Lancome, YSL (The Shock) and Dior.  And I have reviewed at least one from each brand in the past…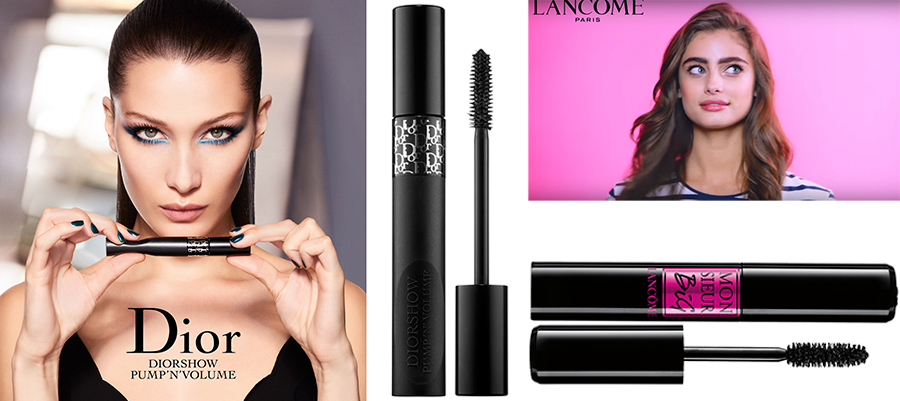 I am also a huge fan of the Givenchy mascaras, so I am excited to see a new one from them, too.
But today let's take a look at two mascaras I haven't mentioned yet.
Dior Diorshow Pump'N'Volume Mascara, $29.50 from Sephora, from Selfridges and Bergdorf Goodman .
"A super-volumizing squeezable mascara with a fully loaded brush for instant, extreme lash volume.  By pumping the soft tube, you'll coat the brush and soften the creamy, rich mascara formula inside for a perfect, fresh application, every time".
Lancome The Monsieur Big Mascara,  $25 from Sephora,  Neiman Marcus,  Selfridges, Harrods, Nordstrom.
"A high-volume mascara that delivers bold lash volume for up to 24 hours. Features a large brush and an ultra-creamy formula that glides onto lashes like silk and delivers up to 12 times the volume with up to 24 hours of wear".
I am actually trying out quite a few mascaras now, so expect to see the reviews in the future.
I'm not gonna lie, I am super jealous when I see girls with long, thick lashes…Unfortunately, it is not the case with mine. It could be worse, so I should not complain really.
But there are certain things I can do about it. I have never tried lash extensions for some reason and wearing false lashes every day is not an option, for me at least.
So here are the products that I use to get a make my lashes look decent:
First of all, I curl my lashes with shu uemura lash curlers, they open up the eyes and the curl lasts all day long. It is a great investment.
Then I use a lash primer, currently it's Urban Decay's Eyelash Primer Potion, it adds some length and volume without making the lashes look clumpy.
Next step is mascara – black Diorshow New Look or