You already read the post about my favourite face products of 2010 and now it's time for eye products! And, yes, stay tuned for the lip products part!
So let's start!
Mascara
Lancome Hypnose
My favourite mascara is Lancome Hypnose. I've tried so many mascaras (and have so many brand new waiting for me to try them) and although there are so many amazing products for me nothing beats up the Lancome Hypnose so far! Read review here.
Eye Shadows
Ellis Faas Lights
Not only they look absolutely gorgeous , but they also stay on for hours without creasing, fading or smudging. I am really impressed. Read review here.
Benefit Creaseless Cream Eye Shadows
I just love these eye shadows and I've already written about them twice, they are just so good. Brilliant cream eye shadows. I know that several people bought them after reading my post (which makes me happy that people trust my reviews) and loved them, too. Read review here and here.
Yves Saint Laurent Ombres 5 Lumieres
These have been my favourite high-end eye shadows this year, the best quality ever: silky texture, nice pigmentation, beautiful shades. Read review here.
Eye Liner
Illamasqua Precision Ink
Every time I've wanted an eye liner – I've reached for the Illamasqua's. They are just great: easy to use, stay on for a long time and truly beautiful . I really hope that Illamasqua will create more colours! Read review here.
Eye Brow Product
Inglot Eye Brow Wax
Eye brow wax from Inglot. It's a tinted eye brow wax which holds the hair during the day, fills in the gaps and makes the eye brows look more defined. Read review here.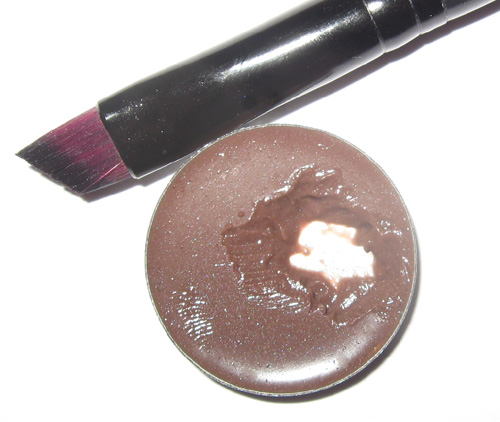 Eye Pencil
Lancome Eye Khol (high end)
This is not even my favourite product of the year but this is my all time favourite eye liner which says a lot really. Its is very soft, pigmented and I love this particular colour so much.  It's  a dark brown which is a perfect shade for an every day look as I don't like harsh black for my day makeup. Read review here.
Bourjois Smoky Effect Eye Pencil (affordable)
This is just the best budget eye pencil I've ever tried, it is incredibly good + an affordable price = excellent product. Read review here.
False Eye Lashes
I've been loving false lashes more than ever this year and  there are so many that I've liked.  And there are so many that I would like to get! Here is just a photo of the Revlon lashes which look really natural.
Lash Conditioner
Revitalash
This product REALLY works. The lashes look longer and fuller which makes me extremely happy!

I am sure that I've forgotten about something but  I still hope you've enjoyed this post! And please share your favourites!