Today I want  to show you three of my favourite  creamy highlighters…
Please excuse the finger marks on the products,
I swear that I've tried to make them look decent before taking the photo
The first one – BECCA's Shimmering Skin Perfector in Pearl is my personal favourite and the one that I use on myself all the time, it was recommended to me by Lisa Eldridge years ago, and I love it. It adds a beautiful cool-toned  glow to the face, without being shimmery. You can that luxe glow which you can see in top photo shoots. There are several ways you can use it, all the details here.
The second one is Benefit's High Beam, and I have used half of it already actually. While BECCA is more subtle, this one gives more glow and has more defined pink undertones, but I still love and use it a lot.  I like the fact that both highlighters are liquid and blend easily into the skin, without sitting on top. My detailed review about High Beam.
Finally, there is Jouer's Highlighter in Champagne, it comes in a cream form, and you will have to blend it into the skin really well, so that you don't get any harsh edges.  Unfortunately, this shade is too warm for my skin tone, unless I have a tan, but it is my favourite for those "golden goddess" looks when I am doing a makeup on the girls with the warm complexion.  Want to find out more?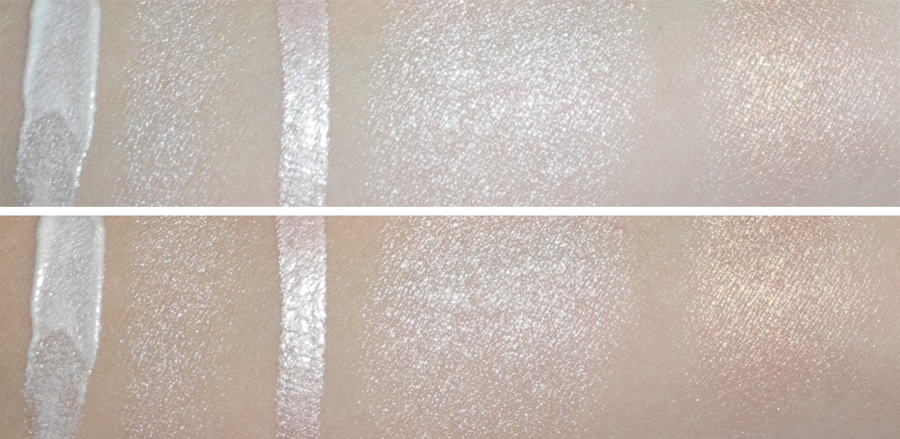 And which is your favourite highlighter? Do you like any of these?