I already reviewed Daniel Sandler's Long Lasting Waterproof Eyeliners. I have five shades out of six: Black Velvet, Brown Velvet, Purple Velvet,  Grey Velvet and Green Velvet (Blue Velvet is the one missing).
But recently those liners got a lill' makeover; now, instead of black packaging, you get a matching colourful one, which I personally like a lot. Plus Daniel added a new shade – Aqua Velvet, which he kindly sent for me to try.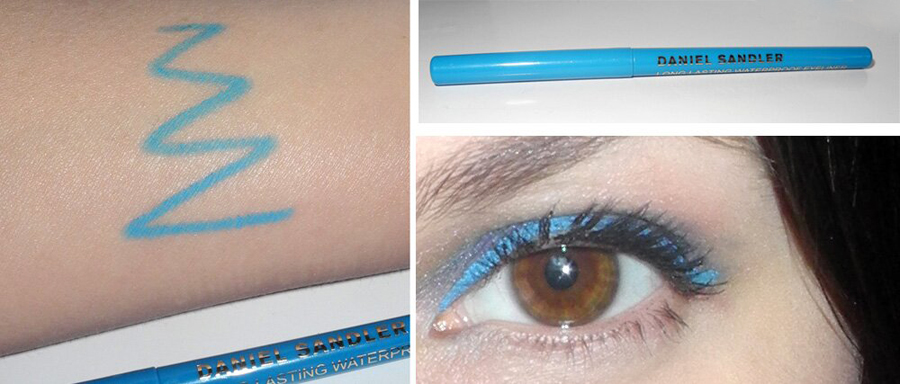 And… it is my favourite one! After the brown one. But you know me and the brown eye pencils, I can't live without those.
But back to the Aqua shade. If I had to write a feature about my top 5 Daniel Sandler Cosmetics today, this would be in it, for sure.  Yes, I like it that much.
It is a true bright blue shade which is very opaque, it applies on like a dream, not chalky at all. I have got it last week, and already wore it three times, and that says a lot, considering how many options I have.
Anyway, this is one of the best blue eye  liners I have tried, and I would totally recommend, especially for £9.25.
I should probably post abut my favourite aqua/turquoise eye products soon, right?