Spring is the start of  the new season, and it is the time when we all want changes. I thought I'd share a little list of things that inspire me these days. Hope you enjoy.
Here is part one, my beauty list:
1. Start Wearing Bright Lipstick!
My friend is wearing Illamasqua Atomic. And myself – Guerlain KissKiss in 325 Rouge Kiss.
I wrote a post about makeup during a hard time here. As, I've already said – it won't make whatever you are going through go away, but it does make a positive impact.  Every little thing helps.
2.  Get That Glow.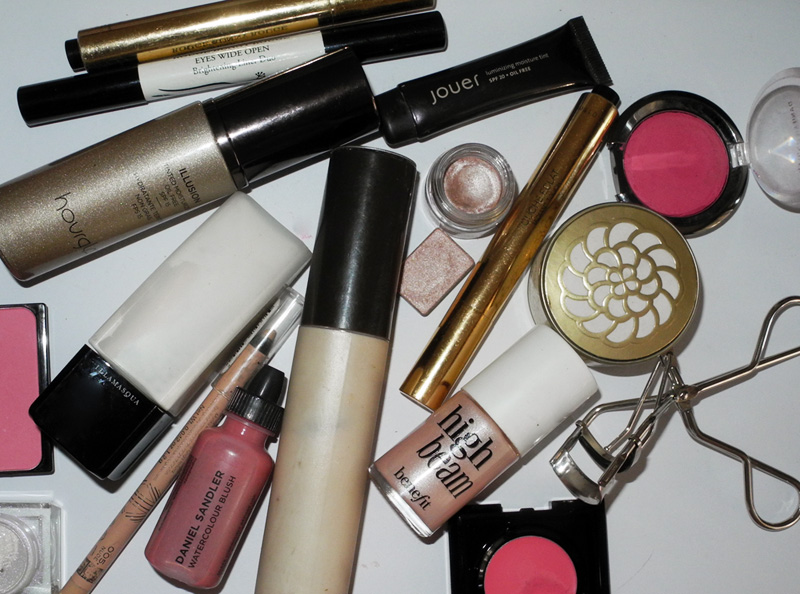 I actually did a very detailed post on how to fake achieve glowing  and radiant complexion with makeup. And you can all read about it here and here.
3. Invest in that "Radiance" Skincare.
Makeup is amazing! But it all starts with good skin. After winter it may look dull, grey and tired, this is why good quality serums and oils are a must-have. Below you can see two great options, and I plan on writing a feature about my top ones.
Balance Me Radiance Rose Face Oil and Aromatherapy Associates Hydrating Rose Radiance Skin Serum
4. Smell Nice.
Scent is very important, but I personally rarely wear perfumes, as a lot of them are too overwhelming and often boring.
I really love JO LOVES Mango collection perfumes – delicious and cool. I am actually a huge fan of all their scents, and would really love to try their White Rose and Lemon Leaves.
5.  Brush That Body.
Body brushing makes a huge difference.  Make sure you make it your new habit. You can find out more details in this post. I love Elemis  body brush, their cellutox oil and Clarins tonic oil.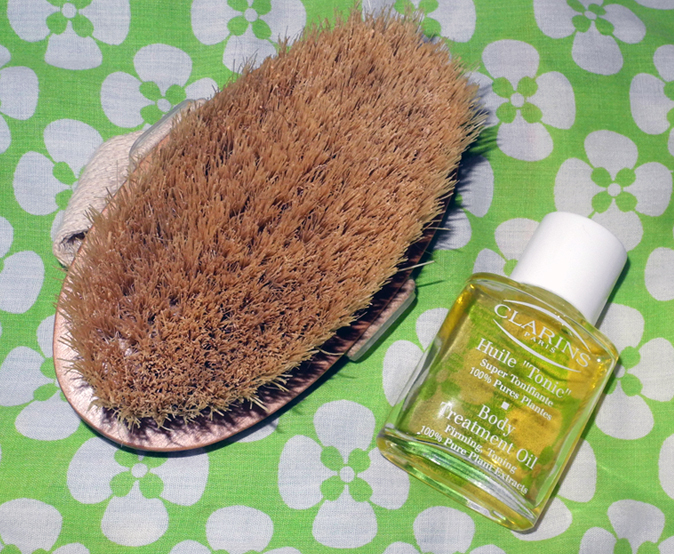 6. Change Your Hair Style.
If you are not ready for any dramatic changes – just get some new styling products or tools. But I did it all (just kept my natural colour), and never looked back. I plan on writing some posts on about it, so stay tuned.
7. Health.
I am sure you all know the benefits of drinking water, taking vitamins that are suitable for you, eating healthy and having an active lifestyle. I won't go into details, as everyone should choose whatever they think works for them and have the life they choose. Just, please, don't do anything because it's trendy – do it because you want it, and learn HOW TO do it properly, consult with specialists.
I am currently reading Amelia Freer's book Eat Nourish Glow, and it is a good one (£7 from Amazon UK and $17.86 from Amazon).