It is the time when I  am telling you about my favourite products of the year. I did not pick a product in each category just for the sake of having one, but rather only those that really stood out for me.
The first part will be about makeup. Here we go…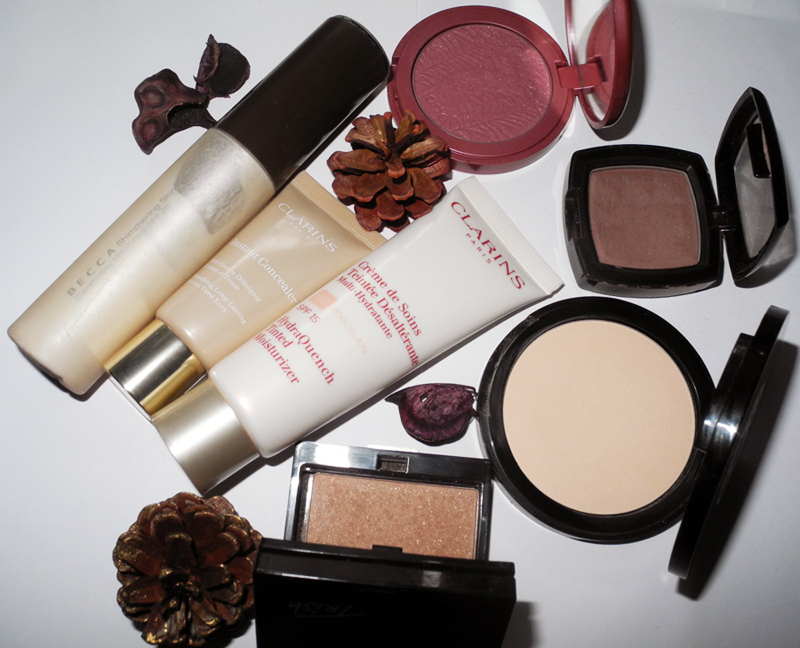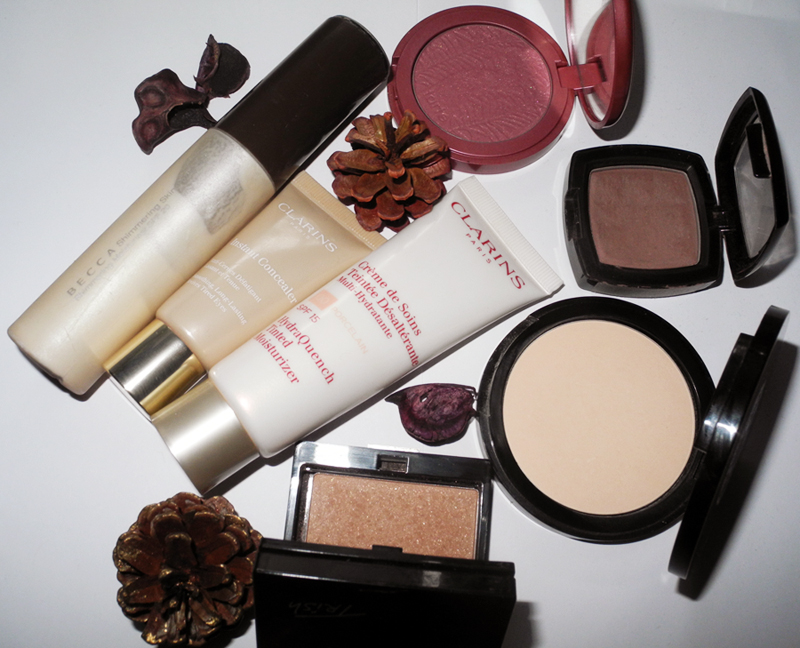 Face
Base:Clarins HydraQuench Tinted Moisturizer (review)
Although there were quite a few "foundations" I loved, this  tinted moisturizer was the base of 2014. It gives a natural and glowing light-t0-medium coverage, and leaves the skin looking beautiful.  HydraQuench is one of my favourite skincare ranges, and this TM is just as good, as everything else, works perfectly for my very dry, dehydrated and sensitive skin. I am very pleased that it never accentuated any dry patches I sometimes have.
Concealer: Clarins Instant Concealer (review)
Definitely the best concealer out there, covers the dark circles and brightens the under eye area, doesn't get in the fine lines, stays on really well.
Powder: Rouge Bunny Rouge  Flawless Face Powder Precious Velvet (review)
I have to say that I am not the biggest powder user, but this one is amazing, it is lightweight and  sets the makeup perfectly, gives a nice finish and doesn't dry out the skin. It is, indeed, like velvet.
Blush: tarte Amazonian Clay Blush in Blushing Bride (review)
Gorgeous plum shimmering shade, it blends like a dream and stays on really well. Did I mention the  beautiful flush it gives?
Bronzer: Trish McEvoy Golden Bronzer (review)
This is definitely not a surprise, I have been going about Trish's bronzer on, and on for months now. It warms up the complexion nicely, giving just the right amount of glow.
Contouring Powder – NYX Blush in Taupe (review)
This is another product that I have been mentioning all the time. Affordable and effective, creates a natural looking shadow, and sculpts the face. You just can't go wrong with it.
Highlighter: BECCA Shimmering Skin Perfector in  Pearl (review)
Yes, how can I not include BECCA? But instead of using in only on  top of my cheekbones, I have been using it all over the face, before foundation, to fake that healthy looking glow. Who can get enough of sleep and no stress these days? Thank God for  makeup!
 This feature was enormous, so I have decided to divide it into several parts and post one each week until the end of the year, so stay tuned! And please share your favourite products of 2014!