If you follow me on Twitter, you know that I am currently away for the second week. Unfortunately, I am busy from dusk till dawn but I do appreciate the productive working time.
Here is a sneak preview of what I've packed makeup and beauty wise with me. I was very strict with myself, and limited it all to one (no7 Boots)  travel makeup bag.
Here is what makeup I had with me. All products from my current top 5  luxury makeup favourites post, a lot of Rouge Bunny Rouge products, as I plan to write a feature for the brand soon,  three blushes (I ended up using only tarte) and three lip shades, inducing my Tom Ford lipstick.
As for skincare, this is not everything that I had with me pictured below (body products and all the small samples were kept separately). Thank goodness for small bottles and pots, I've de-potted a lot of creams, toners and cleansers into those.
So, basically, the only full sized products that I had with me were deodorant, perfume (my favourite) , hair shine serum and a toothpaste which is just the best.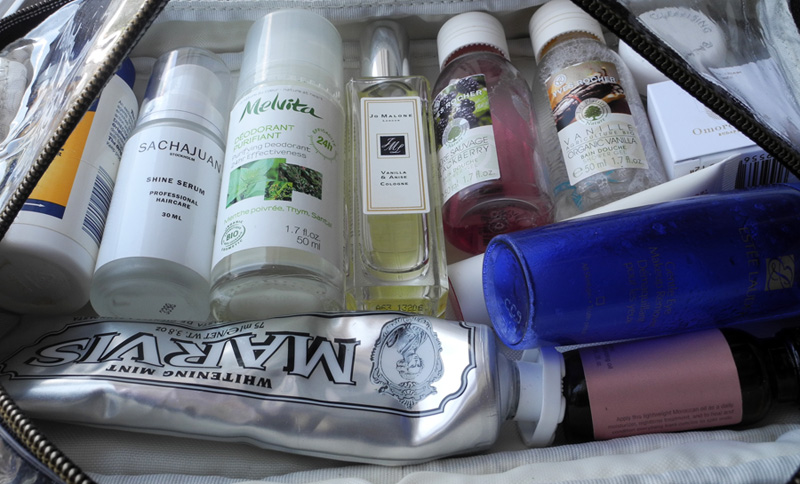 Here is an overview of everything, please excuse the untidy appearance.
I am actually proud that I took so few, in my opinion, products for two weeks. Of course, I could take less makeup, but I wanted to have some options.